Rich & Zoe's Haunted Studio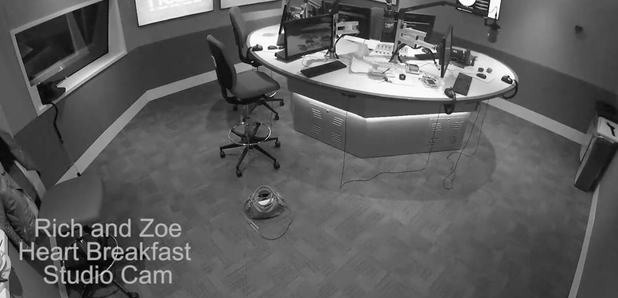 We wouldn't usually post a clip from our CCTV on here, but this freaked us out a lot.
We're genuinely pretty scared, as there's been some strange goings-on in the studio. Luckily we have cameras in there to capture these bizarre happenings.
Take a look at this evidence and you'll be able to see that Rich & Zoe's studio is definitely haunted. It's all very spooky.