Bridgwater and Taunton College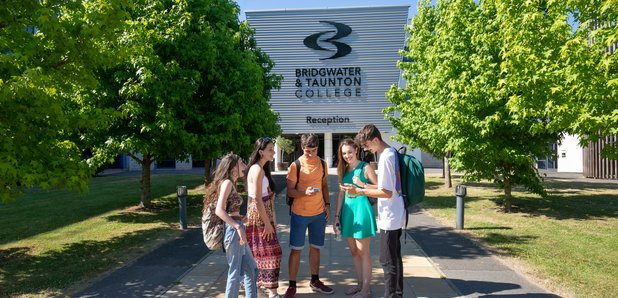 Bridgwater & Taunton College is located in the heart of Somerset, with main centres in Bridgwater, Taunton and Cannington. The College has an excellent reputation both regionally and nationally as a highly successful provider of education and training.
Turn you passions into careers. They believe in the ability of each of their students to fulfill their potential and become the best they can be. They do this by offering a broad and diverse range of subject and qualifications to suit the needs and learning styles of all students.
The courses combine real-world experience with academic rigour and fantastic employability. You'll be given all the support you need to go in whichever direction you choose. Tutors meet with students regularly to offer encouragement and guidance and, if needed, extra support.
However, it isn't all work and no play. There is a wide range of extra-curricular activities for you to get involved in, from representing the College at sport, joining the show choir or joining one of the many academies.
The best way to find out if they're the right college for you is to get in touch or pop into one of their open events.
01278 441234
info@btc.ac.uk