Review of Events 2009
21 January 2010, 11:38 | Updated: 1 February 2010, 12:04
Wow what a year it's been! We have been a part of some fabulous events accross the county and now it's time to sit back and take a look at all the brilliant highlights.
The Launch of Heart
It's hard to believe that it was only last year we became part of one of the biggest brands in the country. Suddenly the county was painted red with people shouting "Give It Some Heart" where ever we went. The Angels got a make over and we gave away a whole string of fabulous prizes from holidays to once in a life time experiences like walking the red carpet with your favourite celebs! Take a look at our video of the Angels "Giving It Some Heart"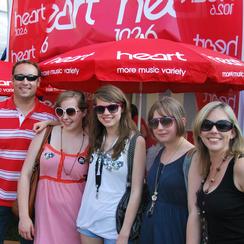 The Royal Bath & West Show
A massive 155,000 people were in attendance at the Royal Bath & West Show last year. The Heart Angels ran a fabulous fashion show in collaboration with Clarks Village and got you lot all rested and pampered after a hot day wondering around the show grounds! We did over 600 mini makeovers, gave away over 3000 free body shop products and walked the catwalk for a total of 18 hours over 4 days! Phew! We had an absolutely brilliant time!
Glastonbury Festival
It was legendary farmer Michael Evis' last ever Glastonbury Festival last year so it was bound to be a brilliant show! We were there bringing you all the exclusive backstage gossip, interviews, news and pictures of the biggest names in music.
The Big Gig Weekend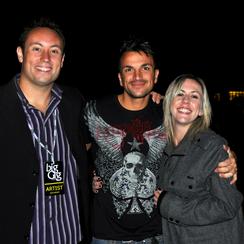 Well what can we say about the Big Gig other than it was FANTASTIC! We brought you some of the most popular music & entertainment stars around today; James Morrison, Boyzone, Peter Andre and Stavros Flatley to name a few! Ian & Laura hosted the event whilst the Angels were on hand backstage bringing you all the showbiz gossip and pictures. We hope to see you this year as it's going to be bigger and better than ever!