Brothers Jailed Over Somerset Shooting
7 December 2016, 14:47 | Updated: 7 December 2016, 14:56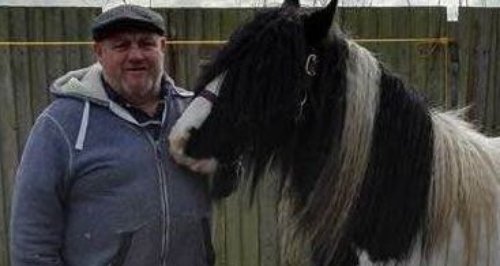 Three brothers have been jailed over the shooting of a man at a caravan site in Somerset.
Charlie Broadway, 24, was jailed for a minimum of 34-years after being found guilty of murdering 50-year-old Wilfred Isaacs Senior and attempting to murder his son. He was also charged with unlawful wounding and ABH.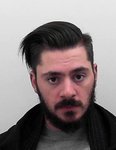 Charlie's brothers John Broadway, 38 and William Broadway, 18, were sentenced to 15-years and 12 years respectively after being found guilty of the manslaughter of Wilfred Senior.
The shootings happened in May at the Chubbards Cross Caravan Site in Ilton, where they all lived.
Three others were also convicted of offences following a trial.
Bonnie Wilson, 30, was sentenced to 18-month, suspended for two years, after being found guilty of assisting an offender, while Joseph Finney, 23 and Riley Joe Jones, 21, were jointly convicted with Charlie of unlawful wounding and ABH. They were both sentenced to 15-months imprisonment, suspended for two years.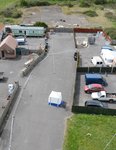 Senior Investigating Officer Det Insp Lorna Dallimore, of the Major Crime Investigation Team, said: ''The motive for these shootings lies in a dispute between two families living on the site.
''Tragically, what started out as a verbal disagreement between members of the two families resulted in the horrific shooting of two men.
''Our investigation showed Charlie Broadway used a sawn-off shotgun to inflict fatal injuries on Wilfred Senior and cause serious injuries to his son. His two brothers John and William both played a pivotal role in the incident, resulting in their convictions for Wilfred Senior's manslaughter.
''It was a senseless act which has ultimately destroyed the lives of two families.''
Following the shootings, John and Charlie Broadway fled the scene and a nationwide manhunt was launched. Charlie handed himself in at Bridgwater Custody Centre the following day, while extensive police enquiries resulted in the arrest of John in Lichfield, Staffordshire.
DI Lorna Dallimore added: ''This was an extensive and fast-moving inquiry which involved a wide range of policing resources including the Major Crime Investigation Team, Investigations, Local Policing, Catch and Disrupt teams, Crime Scene Investigators/Managers, Intelligence staff and Communications personnel.
''A large number of partner agencies and professionals have also been involved, especially in the run-up to the trial, including medical, forensic and ballistic experts. ''During our investigation, several illegally held shotguns, component parts of other firearms and ammunition were recovered from the caravan site, along with the murder weapon, which was found discarded in a disused toilet block on the site.
''In the region of 1,260 exhibits were seized, including bloodstained clothing found at the site, and a thorough forensic examination was conducted of the whole site, which took almost three weeks.
''We carried out a meticulous review of the events leading up to the shootings, which uncovered evidence of a serious assault on Wilfred Senior earlier in the day, in which he was punched, kicked and struck with a metal bar.
''My thoughts are with the family and close friends of Wilfred Senior and Wilfred Junior, who've had to come to terms with the life-changing impact of this appalling crime. I hope these successful convictions will help them move forward with their lives.
''I'd also like to thank the brave witnesses who gave evidence in this trial, all the officers and staff who worked on this inquiry and our partner agencies for their crucial input and support.''
The family of Wilfred Isaacs Snr have released a statement and tribute:
''We are very grateful for the love and support that has been shown to us and would like to thank everyone who has helped us through this traumatic event in our lives. ''We miss Wilf more than words can express and his humour, love, happiness will never be replaced.
''The happy memories of his life will be treasured forever in our hearts and minds.
''Losing someone you love will never be easy and living our lives without Wilf will never become easier. A hallowed place will always remain in our hearts in memory of him.
''We would now like to try and mend our broken gears and move on into the next chapter of our lives in the knowledge that it will never be the same without Wilf, and most of all we hope we can be left alone to do this in peace.''