Drug Dealers Jailed After Yeovil Operation
17 October 2018, 11:42 | Updated: 17 October 2018, 11:43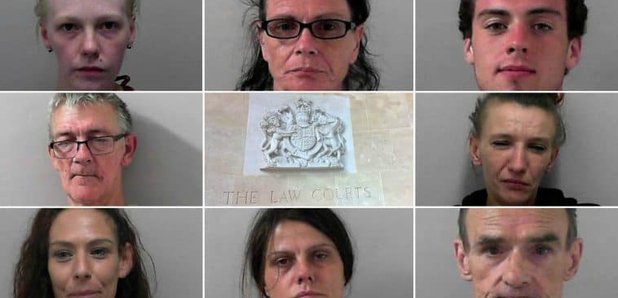 Ten dealers have been jailed for a total of more than 21 years for bringing drugs into Somerset.
They were all arrested and charged after two days of action in Yeovil targetting drug dealing and county lines. That is where gangs move illegal drugs from other parts of the UK into the county using mobile phones, or "deal lines".
In total, police searched 11 addresses in Liverpool and Yeovil back in July. They found weapons, just under £3000 in cash, 157 wraps of heroin and 400 wraps of cocaine, with an estimated value of £5350.
The 10 suspects appeared at Bristol Crown Court in September and were handed sentences ranging from two to five years.
Chief Inspector Sharon Baker said: "County lines not only bring drugs and associated violence into our communities but it can also exploit young and vulnerable people. Gangs are likely to exploit children and vulnerable adults to move and store the drugs and money, and they will often use coercion, intimidation, violence and weapons. This type of behaviour is a significant threat to our communities and will not be tolerated. We are working closely with partner agencies to identify those at risk, identify the perpetrators, disrupt the enterprises and bring offenders to justice through operations such as this one. These sentences should act as a warning to anyone involved in drug dealing that your actions have consequences and we will deal with you robustly. But we continue to need the public's help to spot the signs and act on their concerns. Their voice will be heard and will make a difference, just like in this case where vital information allowed us to identify the offenders and present a compelling case at court."
If you have any information, you can phone Avon and Somerset Police on 101. If you don't want to talk to them, you can also contact Crimestoppers anonymously on 0800 555111.