M5: Collision Between Bridgwater And Taunton
16 July 2014, 11:23 | Updated: 16 July 2014, 11:41
Work is underway to recover one of the lorries involved in a collision on the M5 on Wednesday morning.
Two articulated lorries collided between junctions 24 and 25 Southbound just before 3am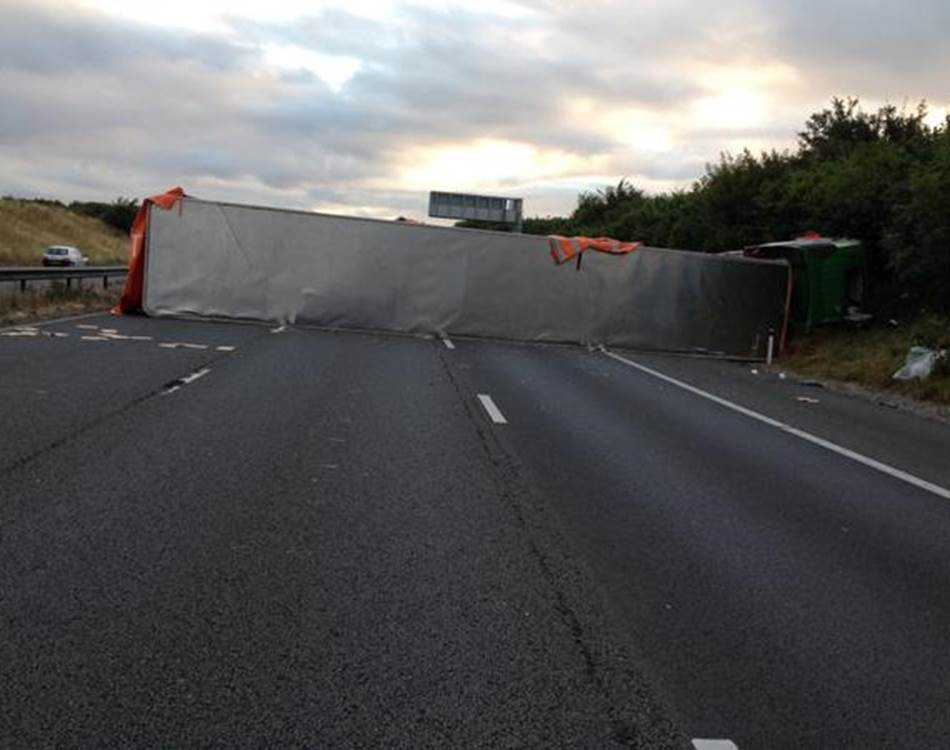 The driver of one of the lorries, who is in his fifties, was taken to Musgrove Park Hospital with serious arm injuries.
Earlier, after 9am this morning, Chief Inspector Rhys Hughes said: "One of the lorries tripped over onto its side during the collision blocking all three lanes…while work to recover the vehicle is due to get underway shortly…the motorway will remain closed for some time."
"I appreciate the closure will have caused problems for commuters this morning and I think the public for their continued patience while we deal with this incident."