Major cuts planned by Somerset County Council
4 September 2018, 08:36 | Updated: 4 September 2018, 08:46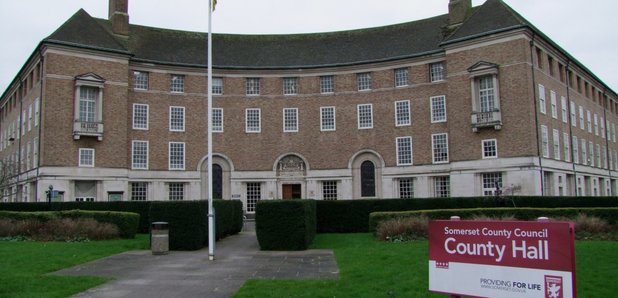 Somerset County Council has published plans to save £13m this year.
More than 70 proposals will be considered for decision by the Council's Cabinet when it meets later this month.
Councillor David Fothergill, Leader of the Council, said that after making £130m of savings and efficiencies over the last eight years, the authority had now reached the "very sharp end" of continued austerity.
"Local authorities have to deliver a balanced budget," he said.
"We cannot overspend and be bailed-out later – we have to live within our means.
"Despite the huge pressures, until this point we have managed to maintain – and in key areas improve – services, but the funding we receive falls far short of the cost of the services we provide and that has to have an impact.
"We've tried hard to avoid this, looked at every option open to us in terms of financial flexibility, but have been left with no choice. These proposals will be hard to deliver and difficult to stomach for anyone who works for or with this authority.
"This is the very sharp end of austerity, but the consequences of not taking this action, of not bringing ourselves to financial sustainability, would be even harder on our residents and that has to be avoided."
If agreed, the proposals would address the majority of this financial year's pressures and lay the foundations for our longer-term financial sustainability, based on a core of services that prioritises vulnerable children and adults and the services most valued by residents.
The proposals include:
Compulsory two days unpaid for all staff and councillors for the next two years (approx. £1m)
Reducing the winter gritting network from 23 to 16 routes (£120,000)
Suspend Taunton's two Taunton Park and Ride services (£170,000)
Removal of administration funding from the four district Citizens Advice Bureau services, protecting the grant (£469,000)
Reduction in the Council's early help support, including getset services, support for young carers and Youth Services (£2.5m)
Reduced contribution to reserves (£1.9m)
Changes to Learning Disability contract (£770,000)
Cancelling and reducing ICT contracts and licences (£129,000)
If all the proposals are approved by Cabinet, up to 130 staff posts could be lost and a consultation on this has been started with the Trades Unions.
Cllr Fothergill said: "Nobody comes into politics to make decisions like this, but local government's continuous lobbying for more funding simply hasn't been heard.
"We have fantastic staff doing great work that improves the lives of residents every day, and it hurts that they will be affected by this and we will do everything we can to minimise the impacts."
For the remainder of this financial year, the proposals would deliver total savings of £3.8m in services for adults, £2.1m in services for children, £3.8m from highways and infrastructure, and £2.9m from the corporate support services.
The savings proposals are included as part of the Revenue Monitoring report that will be discussed by the Council's Cabinet on 12 September.
The full details of the proposals can be found on the Council website.