Sedgemoor: Council overwhelmed by donations
11 February 2014, 10:23 | Updated: 11 February 2014, 10:25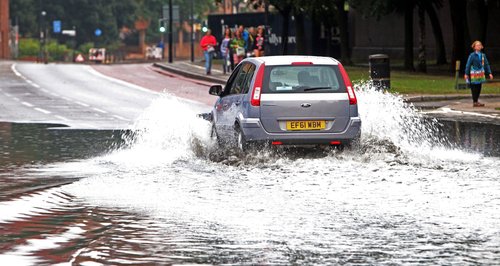 Sedgemoor District Council say they are overwhelmed by donations of food, drink and other supplies.
The message is – thank you so, so much, we really don't need any more at present and we do not want anything to go to waste. Obviously, as the emergency is likely to continue for the immediate future, stocks will need to be replenished.
Sedgemoor Direct (0845 408 2540/local rate 01278 435435) are logging offers of help and taking contact numbers, so when supplies are needed, your kind donations will be accepted then - matching up what is being offered to what has been requested.
Sedgemoor Direct are open 08:00 to 06:00pm.
There is also a web-based form to make your donation on, if you prefer this method. This is available on Sedgemoor District Council's website. The forms are processed every three hours.
Sedgemoor Direct are logging all offers of support. This list is then circulated to Somerset Civil Contingency Unit who are co-ordinating the logistics of getting donation offers to needy customers and they (SCC CCU) will continue to do this as long as Sedgemoor Direct log and send on the spreadsheet- which is done on a regular 3 hour basis.
Donations of money are being dealt with by Somerset Community Foundation. Find out more here. Donations in relation to livestock ( land, food and haulage) should be directed to the Police at 101.