Somerset: Your Say On The Future Of Shepton Mallet Prison
11 May 2015, 15:49 | Updated: 11 May 2015, 15:54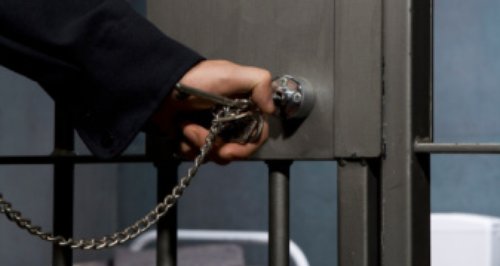 We are getting the chance to have a look around the UK's oldest prison and help decide how it will be used in the future.
HM Prison Shepton Mallet closed two years ago it was bought by restoration and conservation specialist, City & Country.
They are putting on a consultation event giving people the chance to share their knowledge, visions and aspirations for the unique site.
Helen Moore, Managing Director of City & Country, says: ''Before its closure in 2013 HM Prison Shepton Mallet served as the UK's oldest operating prison and we know there is a great deal of interest in the future of the building. Our first public consultation provides an excellent opportunity for the local community to share their thoughts on how best to regenerate this historic site.''
''City & Country has restored and converted a wide range of challenging buildings, and we are incredibly excited to start working towards a creative, viable new use for the prison that will deliver an excellent new scheme in Shepton Mallet.''
The consultation will be held between 3pm - 8pm at HM Prison Shepton Mallet, Cornhill Street, Shepton Mallet, BA4 5LU.
For queries regarding the exhibition, members of the public are asked to contact the community information line on: 0800 169 6507