Somerset: Speed Cameras To Be Switched Back On
20 February 2014, 10:37 | Updated: 20 February 2014, 11:48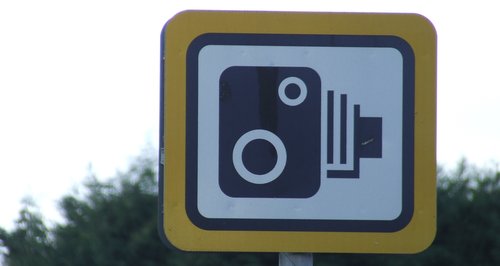 Fixed speed cameras in Somerset will be switched back on 'soon' according to the County Council.
It's after they agreed to see fixed safety cameras to Avon & Somerset Constabulary for £1 each. Ownership of the cameras is now transferred to police.

The Chief Constable and the Council have now agreed the police will take responsibility and ownership of the cameras and operate them on the highway network on the proviso that no costs whatsoever are incurred by the County Council.

Somerset County Council's Cabinet Member with responsibility for Highways, Cllr Harvey Siggs, said: "We will continue to work closely with the police to improve highway safety and reduce traffic speeds at known road casualty sites. The police have agreed to take full responsibility for the cost and maintenance of the fixed safety cameras and will enforce all speeding offences, and we support them in their decision."

Superintendent Ian Smith said: "We are pleased that plans to reinstate static speed cameras in Somerset have moved a step closer. We are keen to reinstate fixed cameras in Somerset as soon as possible and we will promote the activation when it happens.

"The ongoing work we have undertaken with our partners to reinstate static speed cameras in the force area is based on national research showing that cameras add value to road safety. There is also more than £2million worth of camera infrastructure currently lying dormant on the roadsides in the force area. We believe that the static cameras can be operated in a cost-neutral way and that reactivating them for use alongside our mobile camera vans will help in making our roads safer."
In Bristol - up to 26 fixed speed and traffic light cameras are expected to be switched back on - probably this year. The Council say they are currently examining all of the cameras in the city to see which ones will need to be upgraded before that happens.