Somerset Teacher Jailed For Sex Abuse
17 October 2018, 13:39 | Updated: 17 October 2018, 13:41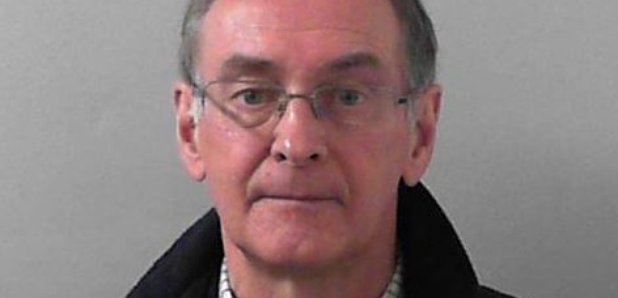 A former music teacher from Somerset has been jailed for more than 10 years, after admitting multiple sexual assaults against young boys.
Paul Dowbekin, from Nunney, admitted 14 offences relating to boys aged under 14, between 2000 and 2010.
The assaults took place in locations such as his classroom, home address and at hotels during school trips abroad.
The 67-year-old was jailed for a total of 10 years and seven months following a hearing at Taunton Crown Court.
Investigating officer DC Vicki Edwards said: "Dowbekin is every parent's worst nightmare – he carried out abhorrent attacks on children left in his care.
"Under the guise of improving their breathing during singing lessons, he would ask his victims to lie down and close their eyes. He'd then sexually assault them as they lay innocently on the floor.
"On other occasions, he'd abuse his victims while claiming to be assisting them with their posture or after massaging their hands and legs.
"There is no doubt in my mind that he's a danger to young boys and deserves to be behind bars.
"His actions have resulted in lifelong consequences for his victims and I hope now that he has admitted what he did and been punished accordingly they feel a sense of justice."
DC Edwards added: "I would like to thank all of the victims in this case who have shown tremendous courage and bravery in talking to us about their experiences and supporting the investigation. I hope this conviction will also encourage other victims to report offences to us.
"It doesn't matter when the assaults happened, where they took place or who did it – we'll take every report seriously and help provide support."
One of Dowbekin's victims issued a statement after sentencing: 'I am a victim of childhood sexual abuse.' A sentence which took years for me to admit to anyone. Including myself.
'The honest truth is that there can be no real outcome of justice from sexual abuse and there are no words that can do justice to the way I feel and have felt over the years.
'I can talk about how from the age of 11 I have felt ashamed, embarrassed, sickened and angry about a crime committed against me by a middle aged male teacher, but those are obvious feelings that probably anyone can imagine.
'I can say how my innocence and my right to discover sexual activity myself and at my own pace was stolen from me and is something I can't ever get back, no matter how much I wish I could.
'The way I view sex, trust, love and life has been darkened by events which were fully out of my control yet somehow I have partly blamed myself over and over again in a form of self-torture.
'When I left school, I was sad. Sad to be leaving behind my friends. Sad to be starting a new life after years in one place. But the biggest emotion that came from leaving was relief. I was relieved that I wouldn't ever again have to be; taken out of class, removed from sports lessons, given 'extra singing lessons', excused from homework time, to be controlled and manipulated by what I now see to be something very sick. Never would I have to hear a friend, another teacher or a friend's parent ignorantly describe me as 'a teacher's pet' or 'one of Mr D's boys' or 'his favourite'.
'The school, my family, my friends, my friend's families, other teachers, myself and potentially even Paul's family were all groomed. Paul groomed me from a young age. I wanted to be a musician. For years he, seemingly innocently, prayed on that. He made me trust him. He acted as though he was my close friend. He gave me extra support and helped me if I was in trouble. He even did the stereotypical sweets and chocolate trick to pull the wool over my eyes. And before I knew what had hit me, I became a pawn in his sexual abuse 'game'.
'I shut it all away when I left school. Locked it up deep inside me. I had lied to my parents on more than one occasion when they had said, 'You would tell us if anything was happening to you wouldn't you?'
'I did such a good job at lying to myself about it. Pretending it never happened. Until the age of 20 or 21. From here it began to take over my mind. My transition from childhood into adulthood made the events more clear. It made me consider them from a different perspective. I began to look at the boy that was me, repeatedly lying on the floor with my eyes closed doing what I was told, less as myself. I began to imagine the boy was my son. My own son going through the trauma that I had experienced.
'Depression, anxiety, self-hatred, and shame began to kick in at the age of 21 and for the past few years I have considered the events every single day. I kept these feelings away from my family and friends as much as I could because I didn't want them to worry about me. No one wants to be 'depressed'.
'Sleepless nights were very very common. Days where I couldn't think about anything other than how I'd approach telling someone became more and more frequent. And the day in December 2017, where I was approached by police officer Vickie who asked if I had any information in regards to Paul Dowbekin, could not have come at a more perfect time... Just one week after I had had a conversation in which someone ignorantly said to me 'anyone who has been sexually abused and doesn't come forward is selfish'.
'I have no physical injuries. No bruises or scars. My mind however is bruised. My memories are tainted. Damage which I am attempting to repair. Damage which I am attempting to battle myself. These are things that I don't deserve to have to put up with. I don't deserve those memories.
'What I now do finally have though, which is all I have ever wanted, is my freedom. I am finally free. No more secrets. No more lies. My closest friends and family have supported me and have shown me love and only love. I now have the best chance to restart and rebuild my life. A clean slate.
'However, I will live every day knowing I was looked after so well by my family. Loved by them. Yet I still went through a trauma no child should ever suffer. I always wanted children of my own, but now I'm not sure if I'd ever trust the world to look after my child when I won't be there to look after them myself.
'I will live every day wishing I had done something differently that may have relieved me from the horrible situations I was put in. I will always feel partly responsible and disgusted for the actions and crimes Paul committed against the boys after me.
'I will forever feel the pain from my family's point of view. And most of all, I will live every day wishing that someone had saved me before it was too late.'