'Sonic' The Hedgehog Rescued From Taunton Garden
16 April 2018, 17:45 | Updated: 16 April 2018, 17:48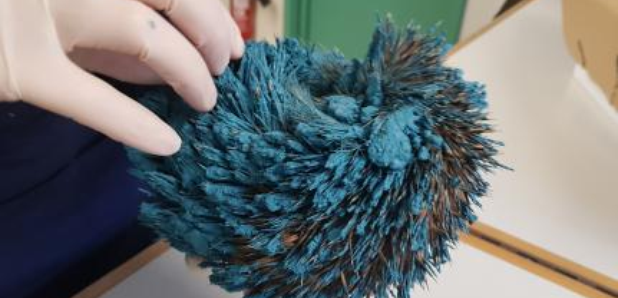 A hedgehog had to be rescued by the RSPCA after being found covered in blue paint in a garden in Taunton, Somerset.
RSPCA animal collection officer Clara Scully said: ''Thankfully she was still alive and is now getting the help she needs. We're unsure what happened to her, whether she was painted intentionally, or if she fell into the paint somehow.''
The charity is asking people to make sure they store all paint, chemicals and pesticides securely and out of the reach of animals and children, and is asking people to dispose of old paint and paint tins responsibly by taking them to their local recycling centre.
The hedgehog, who has been named Sonic after the blue hedgehog in the video game, is currently being treated by the team at RSPCA West Hatch Wildlife Centre who have been carefully removing the blue paint from her spikes.
Dr Bel Deering, centre manager at RSPCA West Hatch, said: ''Sonic has been eating well and is getting stronger. She had to be anaesthetised to have the substance removed and there is still a blue tinge on the spines.
''The substance was very rubbery and hard to remove. It was quite caustic and so where it touched the skin there are some sore patches that will need to be monitored.''