Top award for Kilver Court in Somerset
3 December 2018, 15:55 | Updated: 3 December 2018, 15:58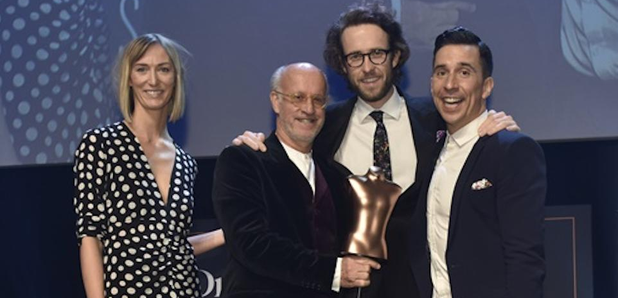 Kilver Court Designer Village in Somerset has been named National Shopping Centre of the Year.
It picked up the honour at the Drapers Awards 2018, which is one of the most highly respected awards in the fashion industry.
The shopping destination, which was created by Mulberry founder and English designer Roger Saul, beat off the likes of Westfield and Meadowhall.
Judges said: ''This centre has developed a customer-centric proposition and it is an inspirational place to shop with a great range of fashion, food, events and garden options to draw the customers in.''
CEO Freddie Saul commented,''We are so delighted to win this award- it's a huge accolade to all the brands and the team at Kilver who work so hard to help us achieve this kind of recognition. What's more, the fact that the judging panel consisted of industry heavyweights such as the CEO of The British Fashion Council, the Chairman of the UK Fashion and Textile Association and KPMG's Head of Retail, makes this new title all the more special.
''The national retail environment is clearly challenging and the continued rise of online shopping means that we must continue to adapt and provide fresh brands, great product selection, amazing offers and onsite events that digital retail simply cannot provide. Having built a loyal customer base, we are now also the only outlet centre branching into providing full price product intertwined with reduced price items, which allows customers to shop the very best current season ranges as well as discounted 'one-off' archive stock from their favourite brands.''