Weather: Somerset Flood Warnings And Advice
5 January 2014, 12:32 | Updated: 6 January 2014, 13:41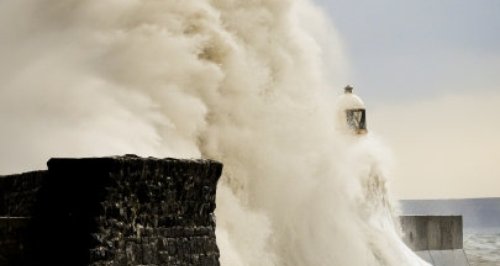 Flood warnings remain in place across the West.
With more heavy rain and strong winds are expected during Monday and Tuesday, large parts of the Somerset Levels also remain under water.
Devon & Somerset Fire & Rescue Service are reminding people to be aware of possible flooding, especially asking motorists not to drive through any floodwater, as it could put themselves and others at risk.
Area Manager Alex Hanson said:
''It is impossible to tell how deep water is or the condition of the ground beneath. Your vehicle may be swept away or become stranded. Vehicles can float away in just two feet of water.
'If you do see floodwater on the road, do not attempt to drive through it; instead try to find an alternative route. If a road has been closed, it is for the safety of the public and closure signs should be respected.''
The Fire Service say people should bear in mind the following safety tips:

Don't walk on sea defences or riverbanks.
Avoid walking or driving through flood water.
Keep children and vulnerable people out of floodwater.
Take care or avoid crossing bridges when water levels are high.
Take care crossing culverts as they are dangerous when flooded.
If your vehicle stalls, leave it immediately if safe to do so and seek higher ground.
Do not travel in heavy rain storms unless absolutely necessary. Keep an eye on weather reports on local television or listen to local radio.
Do not attempt to walk through flooded areas. Even shallow water moving fast can sweep you off your feet and there may be hidden dangers such as open drains, damaged road surfaces, submerged debris or deep channels; these can cause serious injuries or even death.
Do not smoke, eat or drink whilst in contact with floodwater and always wash your hands afterwards
Following a flood in your home, make sure all electrical circuits are fully dried out and checked by an electrical engineer before switching back on can cause serious injuries or even death.

Motorists should also be aware of the possibility of tree branches and other debris on the roads due to high winds earlier this morning.
For more information about flood warnings, the Floodline warning system and advice in the event of flooding, visit www.environment-agency.gov.uk/