Yeovil: Billion Pound Helicopter Contract Signed
19 December 2013, 15:51 | Updated: 19 December 2013, 15:57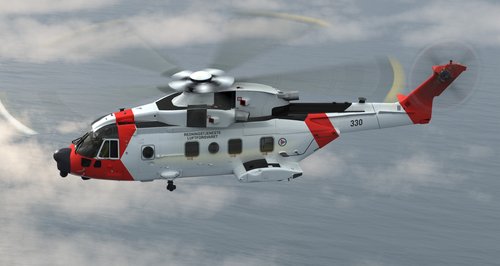 AgustaWestland, a Finmeccanica company, is pleased to announce that it has been awarded a contract for 16 AW101 helicopters worth £1 billion for the Norwegian Air Force.
The contract signing ceremony was held in Olso today in the presence of Anders Anundsen, Minister of Justice and Public Security, and Daniele Romiti, CEO of AgustaWestland.
Aircraft deliveries to the Royal Norwegian Air Force, who will fly and operate the helicopters, will start in 2017 and continue through to 2020. The aircraft will be assembled at AgustaWestland's Yeovil facility in the UK.
As part of the contract, a fifteen year "turnkey" support solution will be delivered, comprising spares and technical support and training services, with an option for it to be extended for a further five years.
Daniele Romiti, AgustaWestland's CEO said:
'We are delighted that the AW101 has been awarded the Norwegian All Weather SAR Helicopter contract following a very detailed evaluation process of all the alternatives. The new generation AW101 will bring new capabilities and is a worthy successor to the AgustaWestland Sea King which has successfully served Norway for more than 40 years.'
'The AW101 is recognized around the world as the most capable and advanced helicopter in its class and has proven its outstanding all weather and long range SAR abilities in service with the Royal Canadian Armed Forces, Royal Danish Air Force and Portuguese Air Force.
'Furthermore, the success reaffirms AgustaWestland's excellence as a provider of advanced rotorcraft and comprehensive support solutions.'
UK Prime Minister David Cameron said:
'This £1bn deal between AgustaWestland and the Norwegian Government is testament to the first class engineering skills we have right across the UK, while highlighting that this Government's long-term economic plan is working.
'Safeguarding over 3000 jobs across their Yeovil plant and many more across the SME supply chain, this is a hugely significant order which demonstrates why drumming up jobs and investment for our country from overseas investors is crucial to rebalancing the UK economy.
'We've got our sights focused on helping more innovative British firms across the country compete in the global race and ensuring that more people share in our economic success.'