Meet Ian
We spent some time with Ian to find out what makes him laugh out loud and who his weird celebrity crush is.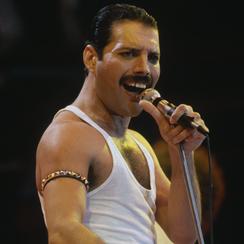 Here are the results...
Tell us your best joke: What do you call a man with a 4 planks of wood on his head and a wooden leg? I don't know but Edward Woodward would, would'n'ee? (Wouldn't he!)
What has been the most showbiz moment of your life so far? Sat in the same theatre, just 2 rows away, from Brian May, legendary Queen guitarist! He's a hero of mine. He then disappeared for the second half, only to appear on stage playing in the encore of We Will Rock You.
What is the most embarrassing CD in your collection? I don't have any CDs anymore, I have just sold them all.
Tell us something that others might not know about you? Today I have black underwear on.
What is the best gig you have ever been to? The Freddie Mercury Tribute Concert at Wembley Stadium, 20th April 1992. Sad but wonderful all at the same time.
Who is your weird celebrity crush? Sharon Davies – Olympian, Gladiator and Ice Skater of sorts, and why is that weird?