100 Years Marked Since SS Mendi Sinking Off IOW
21 February 2017, 09:32 | Updated: 21 February 2017, 09:36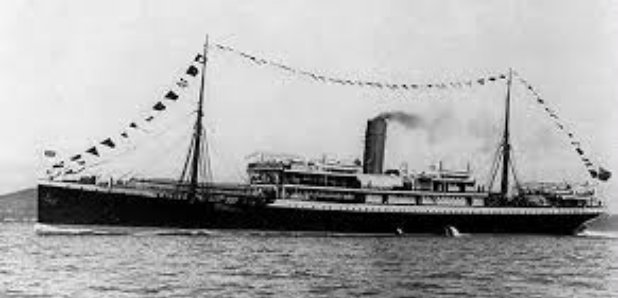 Events have been taking place to mark the sinking of the SS Mendi off the Isle of Wight, 100 years ago today.
640 men died when the South African troop carrier was hit by a cargo steamship.
Yesterday Princess Ann went to a memorial ceremony at Hollybrook Cemetery in Southampton - on Friday a special service was held at Portsmouth Guildhall.
Today, Portsmouth-based Royal Navy warship HMS Dragon will help lay a wreath at the spot at St Catherine's Point.
The troop carrier, carrying men from the 5th Battalion of the South African Native Labour Corps (SANLC), was struck by a cargo steamship on 21 February 1917.
Around 150 people gathered at the Portsmouth Guildhall last Friday to mark the centenary of one of the worst maritime disasters in English waters.
Members of the South African Diaspora choir were joined by Chichester Community Choir and pupils of St John's Cathedral Catholic Primary School for the memorial service.
The group held up cards bearing the names of those who lost their lives - 607 of whom were black South African troops.
The ceremony was part of a series of events organised by the Department for Communities and Local Government, along with the South African High Commission and The Big Ideas Company.
Lord Nicholas Bourne, Communities Minister, said:
``For too long the histories of the Labour Corps have been overlooked.
``The centenary of the tragic sinking of the SS Mendi provides the opportunity to right this wrong - to commemorate the courage and strength of the men who died in English waters far from home and also remember the many thousands who sacrificed their lives for this country.''