£20m M27 Whiteley Upgrade Announced
14 August 2017, 11:22 | Updated: 14 August 2017, 13:10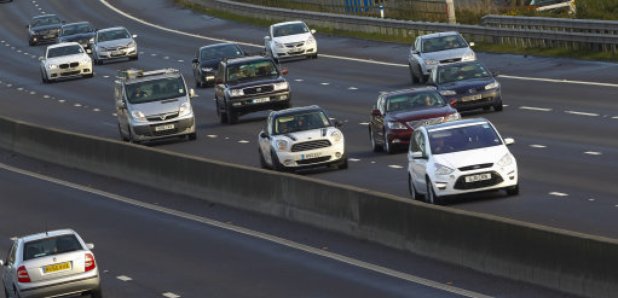 A £20 million project's been announced, aimed at reducing jams around Junction 9 on the M27.
Lanes will be added on slip roads, the Parkway South roundabout and Whiteley Way approach after Hampshire County Council won a bid for funding from Highways England.
The council can now go ahead with the scheme to provide an additional traffic lane on both M27 Junction 9 motorway off-slip roads; on the westbound on-slip road, and on the Whiteley Way approach.
The existing short left-turn lane on Whiteley Way will be lengthened and additional lanes will be provided on the northern and southern sections of the roundabout.
At Parkway South roundabout, a new larger, fully signal-controlled roundabout will be provided, with additional lanes on all approaches, on the Parkway exit road and on the roundabout itself.
Executive Member for Environment and Transport, Councillor Rob Humby, said:
"This is really exciting news for the people who live and work in Whiteley. Congestion at peak times in this area has been notoriously heavy for years, and with a further 3,500 new homes in the planning, it's essential that improvements are made to increase capacity on the roads. The County Council has worked hard to design a scheme to alleviate congestion at Junction 9 on the M27 and the first roundabout approach to Whiteley, so that people can access the shopping centre, cinema, restaurants and Business Park without delay.
"Whiteley is an extremely important business hub for the south, and this project will give existing businesses the confidence to invest, as well as unlock new economic development potential in the area. It will also complement the investment being made by the Solent Local Enterprise Partnership to widen Whiteley Way, and the Highways England M27 Smart Motorway project."
The council says 'this scheme is critical in ensuring that the £14 million being invested by the Solent Local Enterprise Partnership to widen Whiteley Way and the £150 million being invested by Highways England in the M27 Smart Motorway Scheme will be a success in improving the way traffic flows in this area.'
The funding for this scheme is comprised of £9.9 million Highways England Growth and Housing Fund, £6.6 million from Hampshire County Council, and £3 million Highways England Congestion Relief Fund.
Transport Secretary Chris Grayling said:
"The Whiteley Way junction upgrade is part of our record investment in infrastructure across the country to improve journeys for motorists.
"It will cut congestion on the M27, help unlock thousands of much-needed houses, and boost Hampshire's economy."