2 Injured In Isle Of Wight Plane Crash
13 July 2018, 07:29 | Updated: 13 July 2018, 07:36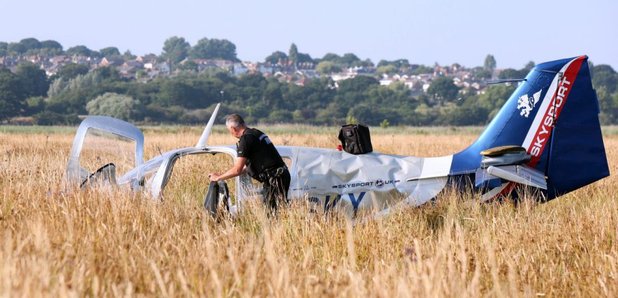 A pilot and his passenger have been seriously injured after their light plane crashed on the Isle of Wight.
The man and woman were flown over to Southampton General, after it came down just outside Bembridge Airport yesterday.
It's thought it may've hit a power line.
Police were called to the crash at 3.50pm on Thursday 12 July.
The pilot and passenger, a man and a woman, sustained serious injuries and were taken to Southampton General Hospital by Air Ambulance.
Inspector Adam Henderson-Parish, said:
"We have worked closely with our colleagues from the fire and ambulance services. We are liaising with the Air Accidents Investigation Branch."
Sandown Road was closed between Hill Way and the Propeller Inn. A road closure was also in place on Long Land Shute.
Initial reports suggested it was a helicopter crash but police have confirmed it was a four seater light aircraft.
(Pic: UKNIP)