20,000 Oysters Reintroduced to River Hamble
28 November 2018, 08:59 | Updated: 28 November 2018, 09:14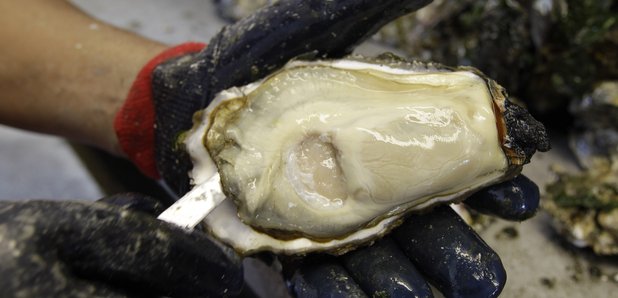 20,000 oysters are being laid onto the river bed at Hamble, as part of plans to restore the native population.
In the '70s, the Solent had the biggest oyster fishery in Europe.
Portsmouth Uni and the Blue Marine Foundation are hoping to boost the numbers back to a million next year.
This brings the total number of juvenile oysters laid over the last month to 30,000 – the largest re-seeding of native oysters for the purposes of conservation undertaken in the UK to date.
The Solent Oyster Restoration Project says, working with a group of local stakeholders, it's 'using best practice restoration techniques from the UK and abroad to restore this valuable species and the habitat it creates.' Prior to this most recent phase of the project, 25,000 broodstock oysters had already been placed in cages at various sites within the Solent.
This reseeding marks the start of the second phase of the project – restoring native oyster seabed habitat and creating reserves for populations to recover. The oysters, which have been laid at several different sites and in varying densities, will be monitored by BLUE and the University of Portsmouth for the next six months.
Tim Glover, UK Projects Director at Blue Marine Foundation, said:
"If we can introduce a large number of juvenile oysters to specific, protected sites in the Solent, we have a good chance of reaching a critical mass to enable healthy reproduction and, in the longer term, a growing, sustainable population. BLUE's team together with our very dedicated partners and local stakeholders are committed to laying five million native oysters over the next few years to restore this iconic species' value to the Solent's ecosystem and the communities which rely on it."