28 Diners Share £275k After Eastleigh Salmonella Outbreak
6 August 2018, 16:18 | Updated: 6 August 2018, 16:24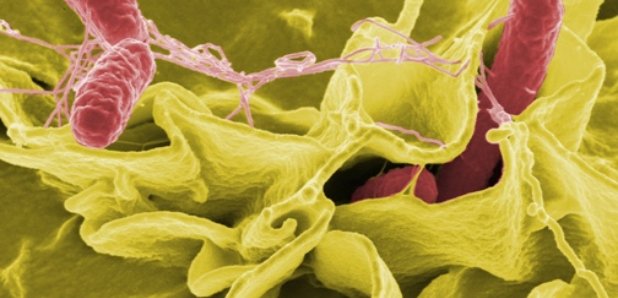 The 28 victims of a salmonella outbreak linked to a Chinese restaurant four years ago have won a total payout of £275,000.
The claimants fell ill after visiting the Real China restaurant in Eastleigh between July 11 and 24 2014, leading to several of them having to take time off work and to seek medical treatment for diarrhoea and vomiting.
Lawyers from Irwin Mitchell solicitors have secured the settlement from the insurers of the restaurant, which has since closed down.
Amandeep Dhillon, partner and head of Irwin Mitchell's public health team, said the problem was linked to a wider national outbreak of salmonella, and an investigation by Public Health England found it could have been linked to a single source of eggs.
He said: "Whilst we are delighted to have secured our clients justice, our primary hope is that lessons have now been learned from this and other outbreaks so that the problems are avoided in the future.
"Food businesses, from takeaways to restaurants, must always ensure that food hygiene and the safety of consumers is their key concern."
Teacher Sarah Wilkins, 47, who had food poisoning symptoms after eating at the Real China on July 16 2014, said: "The illness was absolutely horrendous and it had a huge impact on my life. The symptoms were so severe that I had no choice but to go to the GP.
"I was asked to provide a stool sample which proved positive for salmonella.
"I needed a full week off work as a result of my symptoms and now, four years on, I still suffer from symptoms including occasional bloating, discomfort and other issues which have been linked to my initial salmonella infection.
"It is hard to believe just how much this illness has affected me, but following news of the settlement I am hoping to try and put all of this behind me.
"I only hope that steps have been taken to ensure that an outbreak like this never affects anyone else."