300 Extra Services For South Western Railway
8 March 2019, 09:51 | Updated: 8 March 2019, 09:59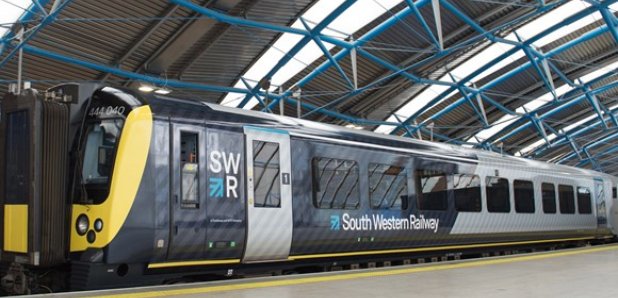 South Western Railway's announced it's adding an extra 300 train services a week to its new timetable.
It'll be introduced on 19 May and will include two more fast services from Portsmouth to Waterloo in the mornings.
There'll also be some additional services between Weymouth, Poole, Southampton and Waterloo during peak times.
Andy Mellors, Managing Director of South Western Railway, said:
"There will be substantial changes to our next timetable starting in May, which will bring over 300 additional train services a week for our customers.
"Many of these service enhancements are based on an extensive consultation process and feedback sessions that were undertaken previously with local stakeholders, businesses, community groups and customers.
"We are very pleased that these enhancements will come to fruition shortly and we will continue to work on refurbishing our existing mainline fleets and preparing for the introduction of new state-of-the-art suburban trains to start and enter service by the end of the year."
Some additions from the new timetable are:
- On the south coast, there will be some additional services between Weymouth/Poole/Southampton and Waterloo during peak times.
- Two additional fast Portsmouth to Waterloo services in the morning peak and an additional evening peak service to Guildford / Haslemere.
- Reading to Waterloo passengers will see two additional trains during the morning peak, and there will also be an additional service during the morning peak from Ascot to Reading. There will also be additional Windsor and Hounslow trains in the morning peak period towards London.
- The Waterloo to Farnham (via Ascot) route will see two additional services, while one additional Waterloo to Windsor, and two Reading to Ascot services will also be added, all during the evening peak.
- New half-hourly service between Farnham and Guildford.
- Extra later evening services from Waterloo to Salisbury and Waterloo to Portsmouth.
- On Sundays, there will be a new Salisbury to Reading (via Basingstoke) service.