£450m Southampton Royal Pier Revamp Closer
1 October 2013, 12:55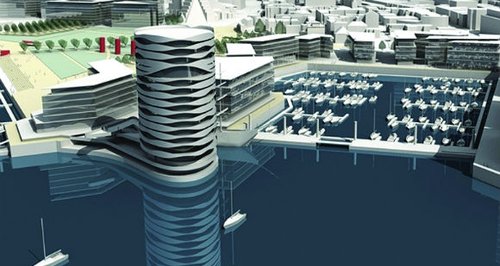 The £450 million Royal Pier development to transform Southampton's waterfront has moved a step closer.
It's after Associated British Port's (ABP) board delegated the authority to sign vital legal agreements on behalf of ABP to Southampton's port director - effectively backing the plans.

The agreement is due to be signed in the next few months by the three landowners ABP, Southampton City Council and the Crown Estate and the developer Morgan Sindall Investments Ltd.

Following the signing of the agreements, a public consultation on the developer's initial masterplan proposals will take place next year. The scheme will then be worked in more detail so that a planning application can be submitted later in the year, along with the other marine-related consents that need to be applied for.

The Royal Pier development will see a new and extended Mayflower Park, with better public access to the waterfront and an improved, permanent home for the Southampton International Boat Show. The completed development will provide speciality shops, offices, leisure venues, apartments and waterside attractions creating over 6,900 jobs.

Royal Pier is one of seven VIP projects in the City Centre Masterplan. The development is critical to the aim of reconnecting the city centre with its waterfront and is important to the city's ongoing renaissance and economic wellbeing.