£8 Million Upgrade Works Starts Near Southampton
24 December 2017, 10:32 | Updated: 24 December 2017, 10:38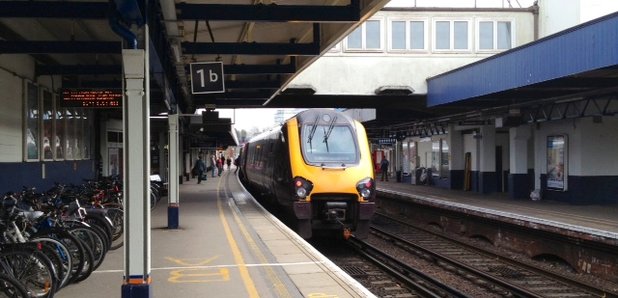 The lines between Southampton Central and Southampton Airport Parkway, also between Southampton Central and Fareham will be closed until 1 January 2018 for the Southampton Area upgrade project
The following service alterations will apply today.
Trains between London Waterloo and Weymouth will be replaced by buses between Southampton Airport Parkway and Southampton Central.
Buses will run between Eastleigh and Southampton Central, connecting with trains between London Waterloo and Portsmouth via Eastleigh.
Trains will run between Southampton Central and Weymouth.
Stopping trains will run between Southampton Central and Poole. Millbrook and Redbridge will be served by these trains instead of the Salisbury trains.
Trains will run between Salisbury and Southampton Central, connecting with buses to and from Eastleigh.
Great Western Railway services to and from Portsmouth will call at Eastleigh instead of Southampton Central. These trains will also serve Chandler's Ford.
CrossCountry services will be diverted between Southampton Central and Basingstoke with longer journey times.
Southern services will be altered to run to and from Portsmouth. Buses will run between Havant and Southampton Central.
Bus services will run between Fareham and Southampton Central. Please use other train services through Fareham to connect with these buses.

Network Rail will be carrying out track engineering work in Southampton at Mount Pleasant Road next to the River Itchen with all journeys through the Southampton area affected, including between London and Bournemouth, Poole and Weymouth.
The work is part of an £8 million investment to renew railway infrastructure in Southampton, giving passengers more reliable journeys and reducing track noise for our lineside neighbours. More than 100 engineers and track staff will be working shifts 24 hours a day to replace 6,000m of cabling and 200m of track.
Journeys on Sunday 10 December and Sunday 17 December will also be affected by the work and passengers are advised to check times and travel arrangements in advance.
Chris Loder, head of service strategy for South Western Railway, said:
"The line is closed at Southampton and our timetable for Hampshire and Dorset will change over Christmas and some weekends in December and January.
"We encourage passengers to avoid travelling on Christmas Eve if they can and to be prepared for longer journey times between Christmas and New Year. We're doing all we can to minimise disruption and make sure we get all our passengers to their destination over the festive period. Please check before travelling, either online or at one of our stations."
Becky Lumlock, Network Rail's route managing director, said:
"We're investing £8 million to give our passengers in and out of Southampton more reliable journeys. The new tracks will also mean less noise for our neighbours.
"This is a busy part of the network with around 164,000 trains passing over these tracks in the last year alone. The kit is worn-out and old and it's vital we replace it now to avoid significant future disruption to our passengers
"We thank people for their patience in advance and apologise for the disruption this will cause. We know there's never a good time to do this and that's why my team will be working 24 hours a day, from Christmas Eve to New Year's Day to deliver this as quickly as possible."