Big Changes for Southampton City Centre
11 January 2017, 12:28 | Updated: 11 January 2017, 12:34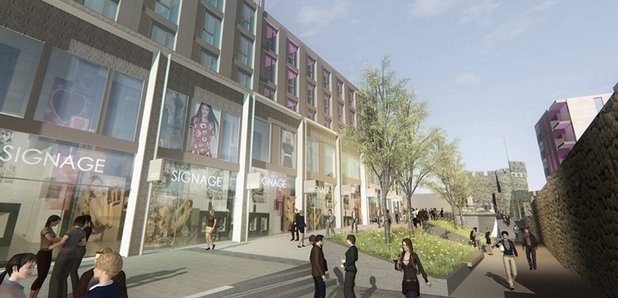 City councillors have given redevlopment plans in Southampton City Centre the green light.
It'll see the Bargate Shopping Centre knocked down and replaced by more than 150 private flats, shops and restaurants - as well as student accommodation.
It's in the East Street and Queensway area and routes through the site will conenct Bargate to Debenhams.
£100m is being spent on it and the council says it'll create 280 jobs.
It is anticipated that once fully occupied the residents, students and tourists will generate in excess of £5million of expenditure in the local economy.
James Burchell, Tellon Capital, commented.
"Last night's decision is an important step in regenerating this area of Southampton.
"The Bargate Quarter is going to rejuvenate an area fundamental to the history of the city and transform this space into a vibrant new neighbourhood.
"We are delighted that time spent in ensuring the plans reflect the aspirations of Historic England, the local community and the council itself has been recognised and we are grateful for their support.
"We are now looking forward to delivering this vision."
Councillor Simon Letts, Leader of Southampton City Council said:
"The granting of consent for the redevelopment of the Bargate Centre signals the start of a new era for this part of the city.
"The regeneration plans will not only create job opportunities for locals, but the apartments will help to create a vibrant community in the city centre.
"The Bargate project sits within the 'Heart of the City', which is one of seven Very Important Projects currently being undertaken.
"Our goal is to make Southampton a city of opportunity, where everyone thrives."