Police Watchdog Investigating Gaia Rape Claim
5 July 2018, 11:19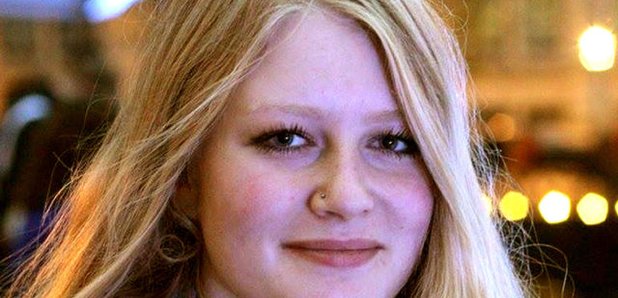 The watchdog's started an investigation into how Dorset Police handled a rape allegation by Gaia Pope-Sutherland, two years before her death.
The 19-year-old died from hypothermia last November after going missing in Swanage. Another investigation into the force's handling of her disappearance is ongoing.
Clothing belonging to the teenager was found by members of the public in a field near Swanage on 16 November 2017 and her body was discovered nearby two days later in undergrowth on a cliff top. An inquest into her death found she died of hypothermia.
This new investigation by the Independent Office for Police Conduct (IOPC) follows a referral from Dorset Police after Gaia's family made a complaint in May about the force's handling of the rape allegation she'd made in December 2015.
Catrin Evans, the IOPC Director with responsibility for Dorset Police, said:
"After initial investigation, in June 2016 Dorset Police made the decision to take no further action in respect of a rape allegation made by Gaia.
"Following complaints made by her family, we will investigate whether the police response was in accordance with local and national policies and guidance in relation to the investigation of rape cases, including Crown Prosecution Service referral and charging criteria.
"My thoughts continue to be with Gaia's family and everyone affected by her death."
The IOPC's first investigation, which began in April, is focussed on Dorset Police's handling of the missing person report made in respect of Miss Pope-Sutherland. It says it continues to keep Miss Pope-Sutherland's family, the Coroner and Dorset Police informed of its progress.
Miss Pope-Sutherland's mother, Natasha Pope, said: "There is no doubt in my mind: this is what drove Gaia up the hill that night. I am relieved that, at last, it will be properly investigated and I am resolved to see positive change.
"It was not her intention but, in a way, my daughter gave her life to shine a light on all this."
The teenager's father, Richard Sutherland, said: "We need to know if more could have been done to make Gaia feel safe and protect the public.
"Nothing can bring her back to us but a thorough, transparent and unbiased investigation will help us move forwards.
"We need to know the truth."
Harriet Wistrich, of law firm Birnberg Peirce, representing the family, said: "Gaia's death illustrates the severe mental health impact not only of sexual violence but also of investigative failures by the police."