Bournemouth £150m Land Redevelopment Moves Step Closer
24 June 2017, 08:45 | Updated: 24 June 2017, 12:05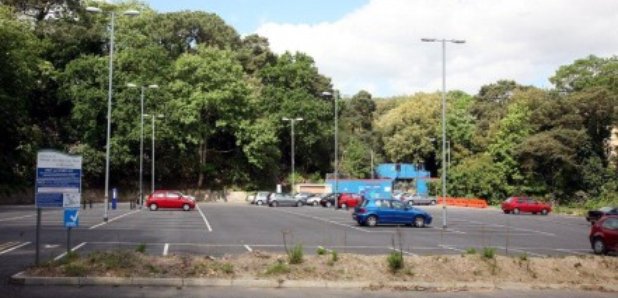 Bournemouth Council is backing the development of a multi million pound scheme at the Winter Gardens car park as plans are approved to acquire part of the land.

The £150 million mixed-use scheme will combine leisure, residential, restaurant and retail space with new parking facilities and public realm.

The scheme has been proposed by the Bournemouth Development Company, a town centre regeneration partnership between Bournemouth Council and Morgan Sindall Investments.

This week (Thursday 22 June), Bournemouth Cabinet approved plans to loan 50% of the funding needed to enable Bournemouth Development Company to acquire a section of privately owned land, with the remaining investment coming from Morgan Sindall Investments.

Councillor Philip Broadhead, Cabinet Member with responsibilities for Economic Growth, said; ""The Winter Gardens scheme will be the largest project of its kind undertaken in the town centre and will see the delivery of quality homes, boost economic activity and be an onward catalyst for growth. Delivered through the Bournemouth Development Company, this long overdue development has potential to lift the quality of the urban environment and deliver sustainable regeneration alongside other town centre vision developments taking place.

"We have continued to receive positive feedback from the public with regards to the plans for the Winter Gardens site, particularly as the plans not only protect the public car parking on offer, but also when completed will bring a much-needed financial return to the council tax payers of Bournemouth to protect and enhance services. Through the Bournemouth Development Company, the opportunity to acquire part of the site currently owned by Inland Homes PLC will enable a more holistic approach to be taken and deliver a comprehensive, landmark development."

Reflecting a demand for contemporary town centre living, the plans include between 350 and 400 high-quality residences involving one, two and three-bed apartments and penthouses. Many will have balconies or terraces with extensive views of the sea or town centre.

Residential accommodation is spread across four multi-storey buildings of varying heights set amid landscaped open areas for leisure and recreation.

Up to five units for high-quality restaurants are envisaged in an active and vibrant frontage along Exeter Road, so helping to raise and diversify the choice of dining experience in the area.
A new food store will also serve to meet the needs of people living locally, so contributing to economic vitality.

Dedicated space for indoor and outdoor family leisure includes a new piazza at the junction of Exeter Road and Cranborne Road, a linear park alongside Cranborne Road and other publicly accessible open spaces with opportunities for outdoor cafés and children's play areas.

A widened area of pedestrian realm along Exeter Road will help to deliver an important part of the Grand Garden Walk, an initiative to provide a continuous promenade for pedestrians and cyclists around the town centre.

The current 220-space surface car park at Winter Gardens dates from 2006 when the old concert hall was demolished, having been closed four years earlier. To replace these surface spaces, there will be new below-ground parking. As well as 225 proposed public spaces to be operated by Bournemouth Council, there will be a private parking space for each of the new residential units.
The scheme provides for the retention of established trees around the site and an existing right of way linking Tregonwell Road and Exeter Road.

Based on a comprehensive, master-planned approach, the proposals feature 350 to 400 high-quality flats involving one, two and three-bedroom apartments and penthouses.
There would also be a 225-space public car park while restaurants, shops and public realm improvements will front Exeter Road.

A public exhibition of the proposals ran in October 2016 as part of consultations to inform a full planning application which will be submitted later this year.