Brittas Empire Cast Reopening Ringwood Leisure Centre
2 October 2017, 08:07 | Updated: 2 October 2017, 09:21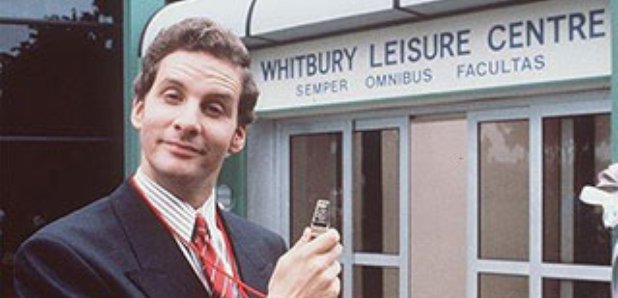 The cast of The Brittas Empire are reuniting later for the reopening of Ringwood Health and Leisure Centre, where the 90s sitcom was filmed.
Chris Barrie, Pippa Haywood and other cast members will be there.
The centre's had an 11-week refurb. Improvements to the council-run centre include new lighting, better air conditioning, a dedicated indoor cycling studio with the ability to provide virtual classes, an extended gym with brand-new equipment, and general updating to the centre.
As part of the opening events the cast of the popular 1990s sitcom based in a leisure centre 'The Brittas Empire', which was largely filmed at Ringwood Health and Leisure centre, will reunite at the centre more than 20 years after the sitcom ended.
Brittas Empire star Chris Barrie, who could often be heard saying 'Eeeexcellent' in the show, heads the list of cast members who will be getting back together to re-open Ringwood Health and Leisure Centre, where all the show's exterior and swimming pool scenes were shot, following the major refurbishment.
The reunion will take place at Ringwood Health and Leisure Centre, the building which stood in for Whitbury-Newtown Leisure Centre. Fans are invited to attend 4.00pm - 5.30pm, and there is an invitation-only event for centre members 5.30pm - 7.00pm.
Also attending the opening event are Pippa Haywood, who played Gordon Brittas's long-suffering wife Helen; Harriet Thorpe (hopeless receptionist Carole) ; Julia St John (deputy manager Laura); Judy Flynn (secretary Julie); Jill Greenacre (overenthusiastic coach Linda); Tim Marriot (shy Gavin); Russell Porter (his partner Tim); Andree Bernard (secretary Angie in the first series) John Carrigan (who played the role of Patrick), and writers Andrew Norris and Richard Fegen.
After the evening opening event on 2 October, the centre will re-open for general use at 6.30am on Tuesday 3 October.