Calls For Southampton Uni SU President To Resign
25 October 2018, 16:36 | Updated: 25 October 2018, 16:41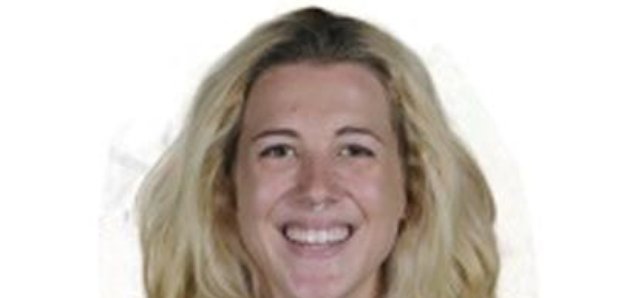 A petition has been launched calling on the president of a university students' union to stand down after she suggested a mural in memory of First World War soldiers should be painted over.
Emily Dawes has sparked controversy after posting on Twitter that the Rothenstein Mural at the University of Southampton should be removed because it only featured "white men".
She had tweeted: "Mark my words - we're taking down the mural of white men in the uni Senate room, even if I have to paint over it myself."
She also posted with a photograph of the mural: "ONE OF THE WOMEN JUST SAID "it's nearly armistice day so we are we covering up this tapestry??" AND HOLY S***. F*** YES. GRL PWER #sotonsenatelive
The mural was painted by Sir William Rothenstein in 1916 as a memorial to members of British universities who served in the war and was presented to Southampton in 1959 by the artist's son.

A University of Southampton spokesman said: "The comments made by the students' union president regarding the Rothenstein Mural are not shared by the University of Southampton and do not represent the views of the university community.
"We are very proud to display the mural, painted in 1916, which serves as a memorial to all members of British universities who served in the Great War [World War I]."
A petition calling on Ms Dawes to stand down from her position as head of the university's students' union has so far reached more than 1,000 signatories.
Its creator Daniel Lake posted: "Dawes' comments, fuelled by the simple fact that the men in the mural are white, are unacceptable and offensive to the vast majority of students who choose to support remembrance.
"Therefore, this is an unacceptable abuse of an elected position to further her own political agenda, and, as admitted by the Student Union, is not in line with their 'mission or values'."
Ms Dawes, who was president of the university's feminist society until June this year, later posted a statement apologising for any offence caused.
She wrote: "Firstly, and most importantly, I would like to apologise for the offense (sic) and upset I have caused with what I have said.
"I never meant the disrespect to anyone past, present and future. I had no intention of the tweet being taken literally, and upon reflection have realised how inappropriate it was.
"My intention was to promote strong, female leadership and not the eradication and disrespect of history. I do not believe that to make progress in the future, we should look to erase the past.
"Once again, I would like to apologise for the offence and upset I have caused."
The students' union posted: "We apologise for the recent statement from our President regarding the Rothenstein Mural and any upset this may have caused. This is a personal view and not that of the Union.
"We do not believe the statement was said to cause upset or disrespect to anyone and does not follow our mission or values."
Southampton Itchen MP Royston Smith, who served in the RAF, posted on Twitter: "I am proud to live in a country where people voluntarily sacrificed their lives for the freedom that allows people to make ill thought out, insensitive comments such as these. I assume she will reflect and apologise."