CCTV Of Two Men After Stolen Bank Card Used In Portsmouth
1 September 2018, 12:51 | Updated: 1 September 2018, 12:59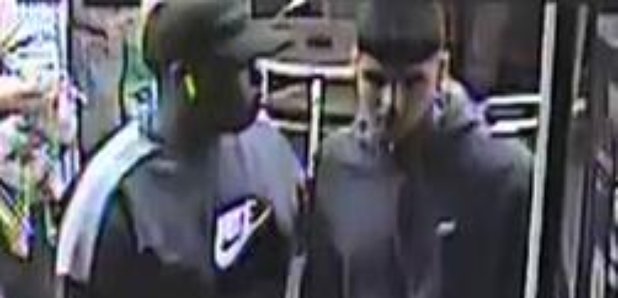 Police are looking for two men after a bank card was stolen at Gunwharf Quays before having £6000 pounds spent on it.
It happened in the early hours of Saturday the 18th of August.
Officers say they'd like to speak to them as part of an investigation into the suspected theft of a bank card which took place in Gunwharf Quays, in the early hours of Saturday 18 August.
The card was then used to make various transactions across Portsmouth.
If you recognise these people, or have any information to assist our enquiries, please call police on 101, quoting 44180313942.
Alternatively, call the charity Crimestoppers anonymously on 0800 555 111.