Chichester Astronaut Tim Peake Back On Earth
19 June 2016, 12:33 | Updated: 19 June 2016, 13:00
Chichester Astronaut Tim Peake has landed back on Earth after six months in Space.
The space travellers were pulled one-by-one from the Soyuz and placed in comfortable seats.
Major Peake had his eyes closed and looked exhausted at first, but then smiled and gave a thumbs up to waiting reporters.
Asked how he felt, he said: ``Great, thanks. It was incredible - the best ride I've been on ever.
``I'm just truly elated. The smells of the Earth are so strong. It's just wonderful to feel the fresh air.
``I'm looking forward to seeing the family now.''
He added that spending 186 days on the International Space Station was a ``life changing experience''. Now he was contemplating treating himself to a ``pizza and cold beer''.
Pic from Nasa TV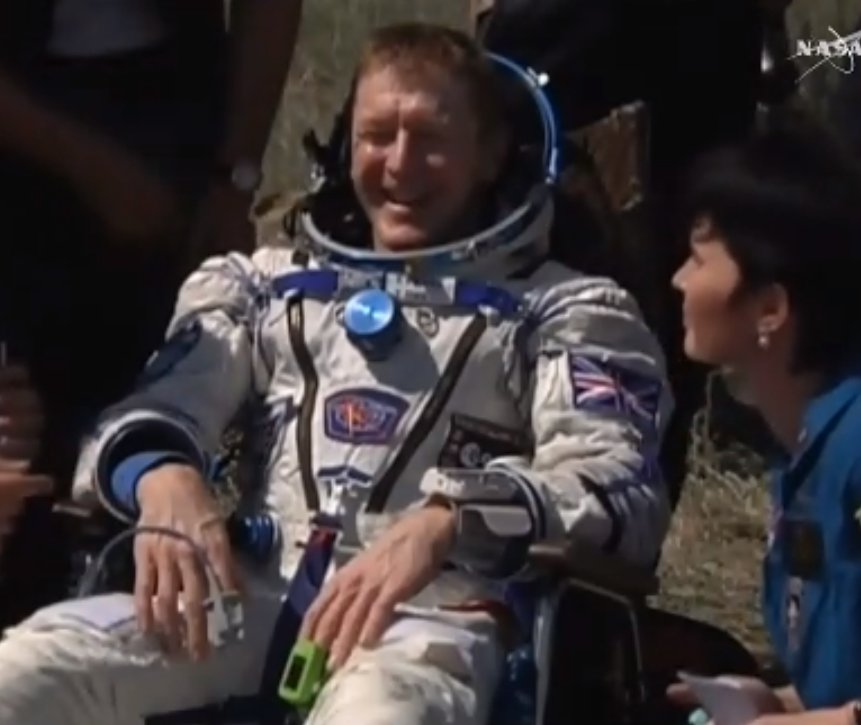 After taking a flight to Cologne Airport, he was reunited with his mum and dad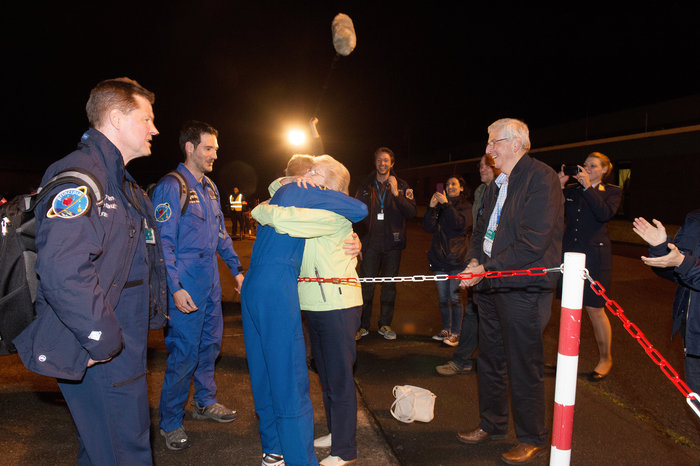 Major Tim Peake has also tweeted a thank you to the staff and school children at his first school Westbourne primary who created a special welcome home song for him which has now been viewed thousands of times online.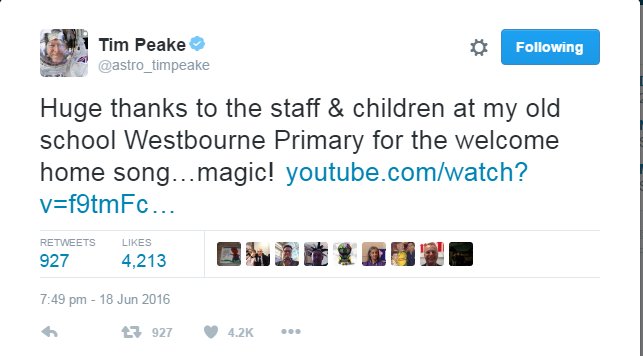 He'll now spend the next three weeks in rehabilitation at the Space Agency Headquarters in Cologne.