Dad Faints During Winchester Court Hearing
15 August 2018, 16:24 | Updated: 15 August 2018, 16:32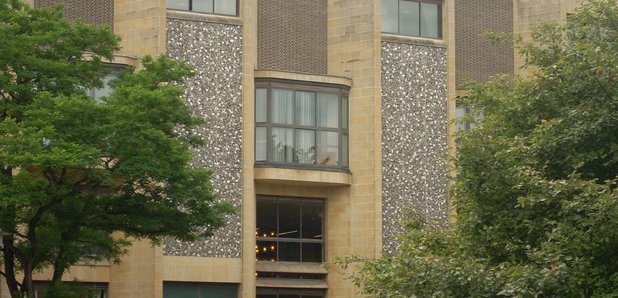 The father of a crash victim fainted as he heard medical evidence at an inquest of how his daughter died, causing the hearing to be dramatically halted.
Colin Hoare, father of Sarah Hoare, was taken ill as the hearing in Winchester was taking evidence from pathologist Dr Adnan Al-Badri.
Dr Al-Badri and a police officer rushed to Mr Hoare's assistance and helped put him in the recovery position.
Coroner Grahame Short adjourned the hearing while Mr Hoare recovered, before the inquest resumed in his absence.
The hearing was told that Ms Hoare, 27, died of multiple injuries in the accident in which she was the front-seat passenger in a BMW 316 driven by her boyfriend, Christopher Tarrant, who also died.
The car had left the A33 at Kings Worthy, near Winchester, and crashed into a tree at 1.50am on Monday March 26.
Rear-seat passenger Nicole Warner said in a statement that she suffered a fractured neck, a broken right leg and stitches to her head and was in hospital for two weeks.
Dr Al-Badri said both Ms Hoare and Mr Tarrant died of multiple injuries and both would have been unconscious immediately on impact.
He said toxicology reports showed that 27-year-old Mr Tarrant had alcohol in his system of about half the drink-drive limit as well as recreational levels of amphetamine and cocaine.
Ms Hoare had no alcohol but similar levels of amphetamine and cocaine, he added.
Pc Emma Clifford told the inquest that the front wheels of the car had lifted off the road as it went over a humpback bridge and she estimated it had been travelling in excess of the 50mph speed limit.
She added that Mr Tarrant had been disqualified from driving at the time of the crash and was not insured to drive the car, which belonged to Ms Hoare.
Recording verdicts of death as a result of a road traffic collision, Mr Short said: "Due to the presence of the alcohol and drugs, Christopher lost control of the vehicle as it went over that bridge."
The family of Ms Hoare, whose baby son had died four months prior to the accident, said in a statement released that she was a "precious, loving daughter".
Mr Tarrant, known as Tosh, was a "loving son, brother, dad, uncle and friend", his family said in a statement.
It added: "His motto was 'Yolo' - you only live once. He will be sorely missed by everyone. Gone but not forgotten."