Disabled Portsmouth Teenager's Birthday Video Goes Viral
21 March 2017, 13:04 | Updated: 21 March 2017, 13:25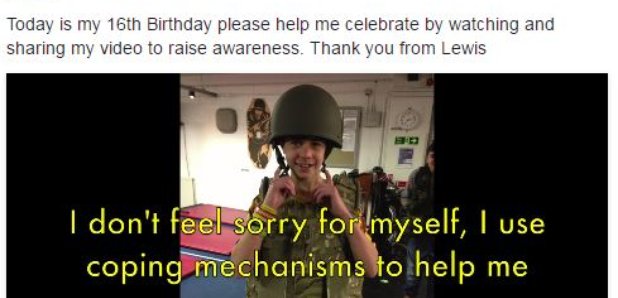 A disabled teenager from Portsmouth's revealed he got a phone call from Sir Elton John - saying his viral Facebook video made him cry.
Lewis Hine - who has a brain tumour - posted an inspirational film about his life, on his 16th birthday last week.
It's been viewed 7.5 million times!
Lewis, who runs a charity called Friend Finder, said he put the video together to "get the message out there that being disabled is not a bad thing, don't let it stop you wanting to do things in life".
Watch it here: