Dorset Police Investigate Prison Roof Fire
13 March 2017, 12:42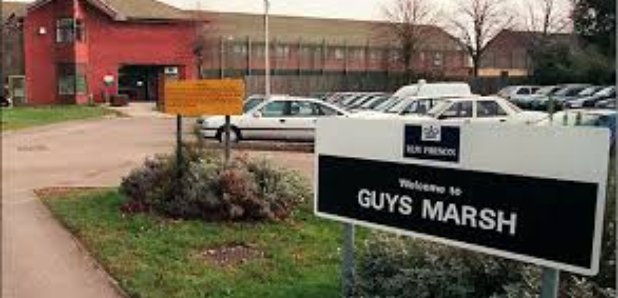 A male prisoner, arrested on suspicion of starting a fire on the roof of a Dorset prison, has been bailed.
Fire crews were called to Guys Marsh in Shaftesbury on Friday night - and more than 60 prisoners had to evacuate.
Dorset Police said:
'A man arrested in connection with a fire on the roof of a building within HMP Guys Marsh in Shaftesbury has been released on police bail.
'Emergency services were called to the incident at around 8pm on Friday 10 March 2017.
'All prisoners and staff were accounted for and a total of 64 prisoners were evacuated from the affected area of the prison by prison staff.
'One prisoner who was reported to be on the roof of the prison building during the incident was brought back down to safety and checked over by paramedics.
'There was no immediate risk to those living in the surrounding area.
'A 29-year-old male prisoner arrested on suspicion of arson with intent to endanger life has been released on police bail until the beginning of May 2017 pending further enquiries.'