Drink-Driver Jailed For Fatal Crash
9 January 2017, 09:24 | Updated: 9 January 2017, 09:27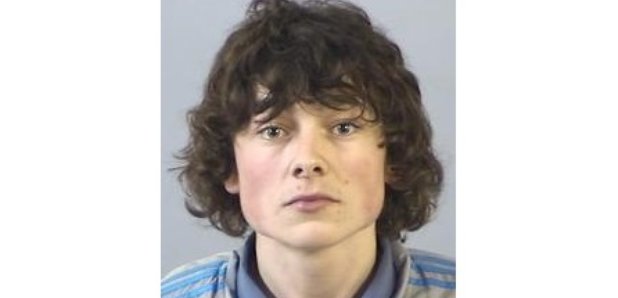 A drink and drug driver - who crashed on the M27, killing his friend - has been locked up for four years and eight months
Billy Plested, 21, pleaded guilty at an earlier hearing to causing the death of 20-year-old Luke Shaw.
Portsmouth Crown Court heard how Plested, of Cox Row, Chandler's Ford, had been driving his blue Vauxhall Corsa when the collision happened on June 26.
He was with Mr Shaw, who was in the backseat and another friend who was in the passenger seat, driving along the M27 eastbound between Fareham and Portsmouth.
At around 11.15pm he lost control of the vehicle which overturned and ended up on its roof in the middle of the carriageway.
Shaw, from Bitterne, was taken to hospital but sadly died three days later on June 29.
The other passenger, a 19-year-old from Southampton, had to be cut free from the vehicle and was taken to hospital with a serious head injury.
Plested also suffered serious head injuries and was taken to hospital.
The court was told how the three friends had been out drinking before they all got into the car and that Mr Shaw did not put his seatbelt on.
Tests revealed that Plested was 1.8 times over the drink drive limit and had cannabis in his system which was over the prescribed limit.
He was charged with causing death by driving a vehicle without due care or consideration while over the prescribed limit for alcohol and drugs and causing death while unlicensed.
He was sentenced to four years and eight months in prison and banned from driving for seven years and four months.
Sergeant Richard Grant, from the Serious Collision Investigation Unit, said: "This collision has had a devastating impact on the lives of all three families involved.
"These were three friends who were out having a good time but it ended in tragedy because of Plested's irresponsible decision to get behind the wheel despite the fact he had been drinking and had taken cannabis.
"That one decision has resulted in the death of his friend, destroyed the life of Mr Shaw's family and left his other friend with serious injuries.
"Had he just decided to call a taxi or a friend to pick them up then this would not have happened.
"This case shows just how important it is for drivers not to drink or take drugs and then drive. The consequences can be fatal and it is simply not worth the risk.
"I also hope that this case will emphasise the importance of wearing seatbelts.
"Shaw was not wearing his but if he had the outcome may have been different.
"It takes just a second to put on a seatbelt and it could save your life."