Driver Jailed After Fatal Southampton Hit And Run
1 August 2018, 12:56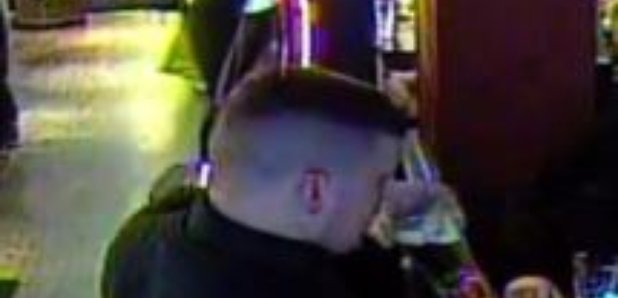 A drink driver who killed a cyclist in Southampton then fled the scene to try and avoid getting caught has been jailed.
Samual Woolley hit Richard Gardner on Brownhill Way on December 22nd last year.
CCTV showed the 27-year-old
, of Rockram Close,
Bartley, had been drinking in several pubs.
The court was told how Woolley was driving his Ford Focus along Brownhill Way, Southampton, when he collided with a cyclist at around midnight.
The cyclist, 32-year-old Richard Gardner, died later that day in hospital.
When officers arrived at the scene Woolley had fled in his car, the prosecution telling the court that this was because he knew he was over the drink-drive limit.
Woolley came to the attention of officers when his father contacted them.
Police
examined Woolley's phone which revealed that he had been in three pubs prior to the incident,
drinking several drinks in the eight hours leading up to the collision.
The collision happened half an hour after he left the Old Farmhouse pub, Ringwood Road, Totton.
Despite not having toxicology tests to prove he was over the drink-drive limit, the evidence gathered by the investigation team was enough to charge Woolley.
Today he was sentenced to a total of five years and four months in prison and disqualified from driving for six years and eight months, with an extended re-test.
PC Lucy Hawkins, from the Serious Collision Investigation Unit, said: "Woolley fled the scene that night leaving Mr Gardner fatally injured by the roadside.
"At that moment all he was worried about was himself and how he could avoid being caught drunk behind the wheel.
"However, what he didn't bank on was that we would carry out a full and thorough investigation that would clearly prove his drink-driving was the cause of this tragic collision.
"The CCTV clearly shows him drinking several different drinks, which would have put him significantly over the drink-drive limit.
"While our alcohol tests play a significant role in prosecuting drink-drivers, they are not the only way we can prove a motorist is over the limit and this case proves that.
"I hope that this case sends a clear message that we will take all action necessary to ensure that drink-drivers face justice, no matter what attempts they make to avoid it.
"Mr Gardner would still be alive today if Woolley had not made the reckless decision to drink and drive that night. It is never worth the risk – the consequences can be fatal.
"Our thoughts are with Mr Gardner's loved ones."