Ex-Couple Go On Trial Over Gosport Baby Death
23 October 2018, 16:32 | Updated: 23 October 2018, 18:02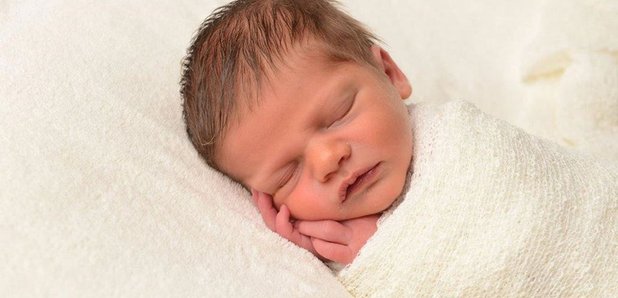 The mother of a three-week-old baby who died of a fatal head injury and her former partner both tested positive for cocaine and cannabis after the young child fell ill, a court has heard.
Roxanne Davis, 30, of Lee Road, Gosport, and Samuel Davies, 24, of Mayfield Road, Southampton, are on trial at Winchester Crown Court both accused of causing or allowing the death of Stanley Davis.
James Newton-Price QC, prosecuting, told the court that the baby died of a skull fracture and brain haemorrhage aged just 24 days on March 28 2017.
He had also suffered 32 fractures to his ribs and nine fractures to his arms and legs sustained during three separate occasions, the prosecutor added.
He said: "We say Stanley was unlawfully killed by the violent actions of one of these two defendants.
"One of these two defendants inflicted fatal injuries to Stanley's head, causing a skull fracture and a brain haemorrhage from which he could not recover.
"The other defendant was aware or ought to have been aware that there was a risk of serious harm to this child and they failed to take the necessary steps to protect Stanley."
Mr Newton-Price added: "In this case, the prosecution cannot say which defendant caused the fatal injury to the head or whether one or both of them caused the bone fractures on the earlier occasions.
"In this case, it's necessary to prove that one of them caused the fatal injury and the other allowed it to happen as they were aware, or ought to have been aware, of the risk and they failed to protect Stanley from this."
Mr Newton-Price said that police were called to an argument at the couple's flat on March 11 and added: "There are other indications the defendants were arguing with each other and they had very little patience. Text messages between them show angry exchanges on both sides."
In one message, Davis wrote: "I am not a stay-at-home mum," and in another: "Everyone is going to know what a woman-beater and drug-user you are."
Mr Newton-Price said there were "quite common" references to cannabis and cocaine use in the text exchanges and on March 20 Davies had phoned a doctor, saying: "I have serious mental health problems and I have been using a lot of cocaine to deal with it."
Mr Newton-Price added: "It's within hours of that call that Stanley starts to show symptoms that are consistent with a non-accidental brain injury arising from a skull fracture."
He said both defendants tested positive for drugs the following day.
Mr Newton-Price said that on March 15, Davies had taken a photo of an article in The Sun newspaper about a mother who had taken her dead baby on to a bus to avoid detection over the child's death from a head injury.
He said the following day a large bruise was found behind Stanley's right ear and added: "The prosecution ask rhetorically: what is Sam's interest in that court case?"
The defendants, who share similar surnames but are not married, both deny the charge and the trial continues.