Extra Police Patrols On South Coast For NY Celebrations
31 December 2017, 06:29 | Updated: 31 December 2017, 12:10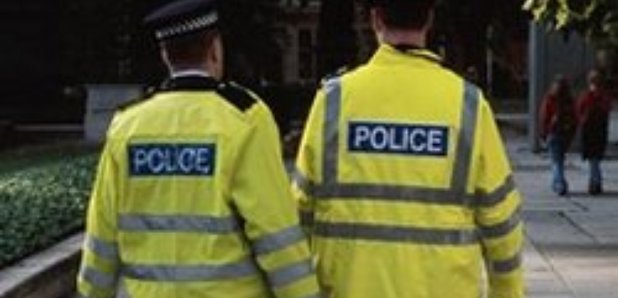 The emergency services across the South Coast are preparing for one of their busiest nights of the year as thousands of people head out for New Year celebrations.
Police are urging people to make sure they stay with friends and make sure everyone gets home safe.
Extra officers will be out on patrols
Inspector Louise Tester from Portsmouth Police
"Portstmouth is a safe city but if you put drink into the mix, people can make themselves vulnerable, look after yourselves." "Warning people not to have that extra drink that might be too much"
SCAS Ambulance Service Have This Advice
Paul Jefferies, Assistant Director of Operations at SCAS, said:
"We would encourage the public to use 999 and A&E only for life-threatening or serious emergencies; advice they should follow all year round, but particularly during the winter and Christmas period which sees the highest demand across all NHS services. We predict our 999 demand on an hourly basis (normally within 5% accuracy) and then match our resources to these figures by hour of day. Our resourcing over the festive period in South Central is strong, but there are a number of ways members of the public can really help us make sure we can get to our most seriously ill or injured patients as quickly as possible."
Only calling 999 when someone is suffering a life-threatening illness or injury, for example:
Loss of consciousness
Persistent, severe chest pain
Breathing difficulties, or not breathing at all
Severe bleeding that cannot be stopped
If you suspect someone is having a heart attack or stroke
Severe allergic reaction
If you are experiencing a non-life threatening illness or injury you could consider:
Visiting your local pharmacy
Access NHS Choices online to check your symptoms and find your nearest service
Go to Walk-in Centres and Minor Injuries Units
Contact your GP or out of hours GP
Contact NHS 111
You could also consider:

ICE Bus – Southampton City Centre, Above Bar Street, opposite Cenotaph War Memorial – Sun 31 Dec (22:30-03:30)
Minor Injuries & Illness Unit, St Mary's Treatment Centre, Portsmouth – open 07:30-22:00 Mon-Fri; 08:00-22:00 Christmas Day, Boxing Day, New Year's Day and weekends