Extra Police Patrols At Gosport & Stubbington Schools
30 November 2018, 09:12 | Updated: 30 November 2018, 10:04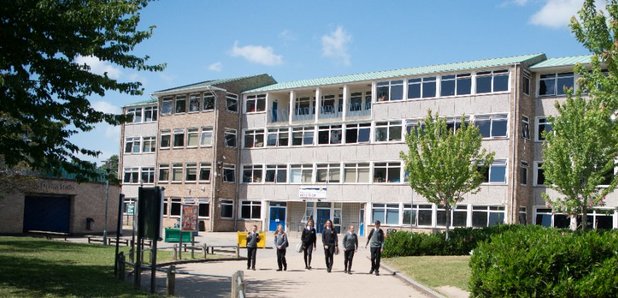 Extra police patrols are being carried out at school sites across Gosport and Stubbington - after a series of break-ins and vandal attacks.
Brune Park school in Gosport's been targeted three times, with windows smashed and attempts to steal money.
Food and drink was stolen from Crofton School's kitchen - and a community centre on Wych Lane in Gosport was burgled.
Three reports were received of break-ins to Brune Park school on Military Road. Between 9pm on Sunday 25 November and around 3am the following morning someone broke in and attempted to steal cash from a safe in the canteen area. Between 10pm on Tuesday 27 November and 03:40am the following morning someone broke in and caused damage to doors and a coin machine. Between 3am and 03:20am this morning (Thursday 29 November) someone broke in and smashed windows and broke into a cash machine, no money was taken. No cash is kept on site.

Two reports have been received of break-ins to Crofton School on Marks Road in Stubbington. Between 1am and 2am on Monday 26 November someone broke into a school building and caused damage to doors. On Wednesday 28 November two people broke into the kitchen area of the school and stole food and drink.

In addition police received a report of a break-in to Bridgemary, Woodcot, and Rowner Community Association on Wych Lane in Gosport. Between 09:40pm on Wednesday 28 November and 07:30am on Thursday 29 November someone broke in, alcohol was moved, and £500 in cash was taken.

Enquiries are continuing to establish if any of the reports are linked.

Police officers will be patrolling the areas around schools in Gosport and Stubbington overnight during the coming days.

They are also encouraging teachers and staff at any school to be vigilant, to ensure that all doors and windows are locked, and that equipment is locked away.

Police would like to hear from anyone who has seen anything suspicious in the areas around the schools or community association. You should call 101 quoting 44180442060. Anyone who sees or hears suspicious activity or trespassers on school grounds outside of opening hours is urged to call immediately on 101.