Family Devastated By Hampshire Woman's Death In Crash
18 April 2017, 12:32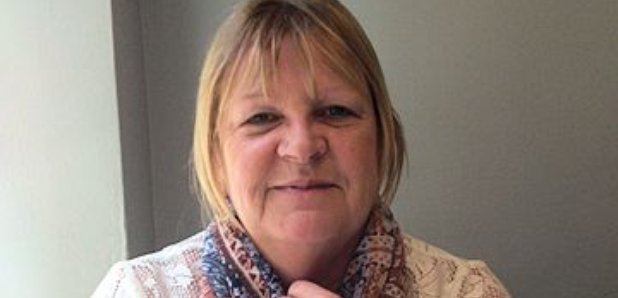 A family say they're devastated by the death of a 59-year-old woman from Horndean in Hampshire, following a three-vehicle collision.
Valerie Austen died at Southampton General Hospital on the evening of Monday 10 April, after the crash on the A272 at Rogate, West Sussex, last month.
Daughter Lisa Walsh said that her mum had been "the cornerstone of our very close family."

But she and her husband Adam, her brother Lee and his wife Kirstie, and Mrs Austen's own husband Mick, to whom she had been married for 41 years, say they have been buoyed by the caring condolences of others who knew her.

"The messages and emails we have received have been overwhelming, and have shown us just how much mum was loved and respected beyond our own family circle," said Lisa. "We thank them all for their support."

Mrs Austen had spent 20 years working as a customer care manager, first for Linden Homes and then more recently for Oakford Homes, and had been en route to an appointment when she was involved in the crash on Thursday 9 March.

Her Vauxhall Adam car was in collision with a Renault box van and a Peugeot 307 car on the Hampshire-Sussex border at Durleighmarsh, Rogate, on the A272 just east of Petersfield.
She fought bravely in hospital for four-and-a-half weeks before succumbing to her injuries, and Mrs Austen's family gave special thanks to emergency services at the scene, passers-by who stopped to help, the air ambulance, and doctors and nurses who all did their utmost to save Mrs Austen's life.

Lisa said:
"Her death has been a tragedy for us, and not least for mum's grandchildren, who idolised her, just as she did them.

"Adam and my three sons - Ben, 11, Harry, nine, and Jack, seven - and Lee and Kirstie's daughters - Poppy, four, and Daisy, 18 months - meant everything to her.

"Daisy and mum shared the same birthday - 21 October - and she spent most of her leisure time doing things that the youngsters would enjoy.

A Geordie by birth, and with brothers Peter, Dave and Tony also from Newcastle-upon-Tyne, she was a very kind, very generous and invariably happy person, full of fun and younger than her years. Her loss has touched us deeply and she can never be replaced."

The family moved to Hampshire from West London two-and-a-half years ago.