Flu Prevention In Place for Hospital On IOW
20 January 2018, 10:15 | Updated: 20 January 2018, 11:28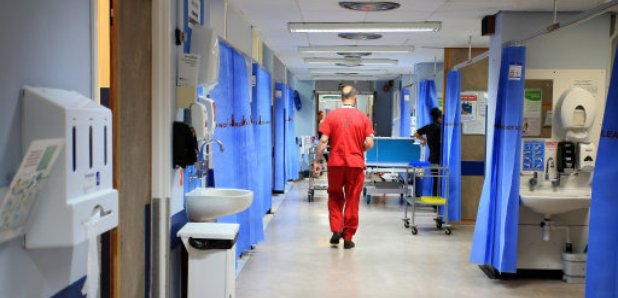 The trust that runs the St. Mary's Hospital on the Isle of Wight are putting in new restrictions on visitors to help stop the spread of flu this winter.
Latest from Hospital Trust
With the increase in Flu cases across the county it was inevitable that confirmed flu cases and influenza like illnesses would start to hit the Island. Because the position fluctuates from hour to hour and day to day the Trust will not be issuing information this year identifying which Wards at St. Mary's are affected.
If an area is affected infection control precautions will be put in place including staff wearing face masks in the areas occupied by patients with confirmed and suspected flu. Admissions to the affected area may be restricted or patients with Flu may be grouped together. Visitors will be advised by the affected areas of the measures in place and if visitors have a long term health condition (see list below) they should think twice about visiting.
Consultant Microbiologist Dr Emily Macnaughton said: "We are taking all necessary measures to ensure that the spread of flu is contained. Everyone entering and leaving the hospital is asked to use the gel dispensers to ensure good hand hygiene. Visiting affected areas is restricted to those who have essential business there. We strongly advise those with pre-existing long term conditions and others who may be at risk from flu to think twice about visiting the hospital. It is also not too late for those in the at risk categories to get a flu jab."
Flu is very infectious and spread by germs from coughs and sneezes, which can live on hands and surfaces for 24 hours. To reduce the risk of spreading flu, use tissues to trap germs when you cough or sneeze, wash your hands often with warm water and soap, and bin used tissues as quickly as possible. Catch it. Bin it. Kill it.
You are eligible for the free flu vaccine if you are pregnant, are aged 65 years or over, have a long-term health condition (see below) or are a carer. Children aged 2 or 3 years are also eligible. Ask your GP, pharmacist or midwife about the free flu vaccine.
Flu on top of any long term health condition can easily develop into something very serious, and you could end up in hospital. You are at risk and are eligible for the free flu jab if you have the following conditions:
COPD, bronchitis, emphysema or asthma
Heart disease
Kidney disease
Liver disease
Have had a stroke or a transient ischaemic attack (TIA)
Diabetes
Lowered immunity as a result of disease or medical treatment, such as steroid medication or cancer treatment
A neurological condition, such as Parkinson's disease, motor neurone disease, multiple sclerosis (MS), cerebral palsy, or a learning disability
A problem with your spleen, including sickle cell disease, or if you have had your spleen removed
A BMI of 40 or above (seriously overweight)