Fresh Appeal Over Lucy McHugh Murder
1 August 2018, 17:12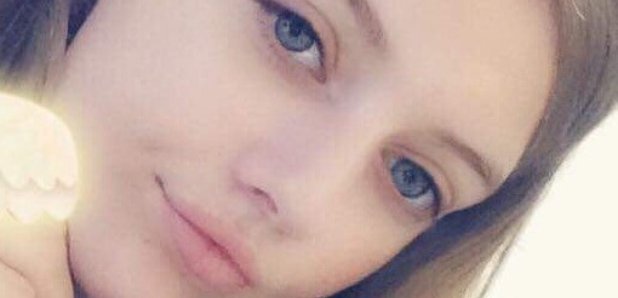 Hampshire detectives are appealing to members of the public who might have private CCTV or dash cam footage showing the last movements of murdered schoolgirl Lucy McHugh.
Police issued the plea a week after the 13-year-old was last seen leaving her home in Mansel Road East, Southampton, at just before 9am on Wednesday July 25.
Her body was found the following morning in woodland at Southampton Sports Centre. She had suffered fatal stab wounds.
Officers were visiting the area on Wednesday August 1 to speak to people in a bid to find anyone who might have seen Lucy during the previous Wednesday or in the early hours of Thursday July 26.
Detective Superintendent Paul Barton said: "Members of the community have already given us lots of information and we are really grateful for this, but we still need your help.
"We're trying to jog people's memories today so that we can piece together Lucy's last movements.
"Please think back to this time last week and remember where you were and what you may have seen.
"It may have seemed insignificant at the time but, knowing now what has happened, it could prove vital to our investigation.
"We specifically want to speak to anyone who was with Lucy, who spoke to her or thinks they may have seen her last Wednesday or into the early hours of Thursday.
"Equally, if you have any dash cam footage or private CCTV images which you think could help us, please get in touch.
"We also want to hear from anyone who may have been involved in activities at the sports centre on the Wednesday - if that's you or you know clubs who were there on Wednesday, please get in touch.
"We fully understand that emotions are running high in the community, but we again appeal for people not to speculate about the details of the investigation on social media. It doesn't help the investigation or Lucy's family at this difficult time."
Lucy was last seen wearing a distinctive black jacket with white sleeves, the logo for the band Falling In Reverse on the front and RADKE 01 in red on the back, a white vest top, camouflage leggings and black and white Jordan 23 trainers.
A Hampshire Police spokesman said members of the public had supported officers in carrying out detailed forensic searches at the sports centre outside the police cordon.
He added: "We would like to remind people that, if you do find anything that you think could be linked to the investigation, please contact us immediately so we can deal with it appropriately."
A suspect who was arrested on suspicion of murder and sexual activity with a child, was released on police bail on Tuesday but later remanded in custody by Southampton Magistrates' Court after he was charged under the Regulation of Investigatory Powers Act (Ripa) for failing to provide his Facebook password to detectives.
The 24-year-old will next appear at Southampton Crown Court on August 31.