Gin Festivals Cancelled As Firm Goes Bust
6 July 2018, 17:40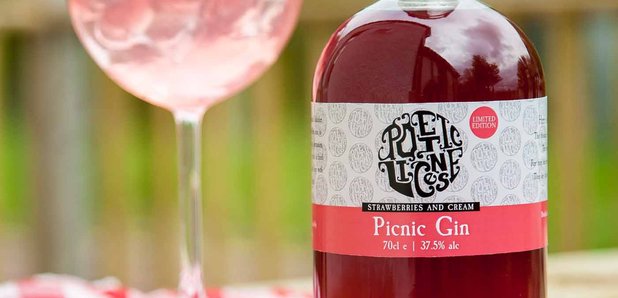 A company running gin events across the UK - including ones in Portsmouth and Oxford - has gone in to administration.
20-thousand people who bought tickets from Gin Festival Limited have been told to try and get their money back from PayPal or their credit card company.
Events in Events in Norfolk, Sandown, Worcester, Liverpool, Birmingham, Lincoln, Portsmouth, London, Wakefield, St Albans, Sheffield, Oxford, Edinburgh and Leicester haev been cancelled.
A statement was issued on the company's website.
https://www.ginfestival.com/
Gin Festival Limited – In Administration We regret to inform you that Gin Festival Limited ("the Company") entered Administration
on 5 July 2018. As a result of the Company entering Administration, all of its operations
ceased with immediate effect. All events run by the Company have been cancelled.
Julian Nigel Richard Pitts (IP No. 7851) and Nicholas Edward Reed (IP No. 8639) of Begbies
Traynor have been appointed to act as Joint Administrators. The Joint Administrators' postal
address is 4th Floor, Toronto Square, Toronto Street, Leeds, LS1 2HJ. Both appointees are
authorised to act by the Institute of Chartered Accountants in England and Wales.
Anyone who has purchased tickets for Gin Festival events should contact their credit or debit card provider or Paypal in the first instance. If any refunds which cannot be processed by these providers, please contact Laura Amann of Begbies Traynor on 0113 285 8649 (between the hours of 9am and 5pm, Monday to Friday) for further assistance.
The Joint Administrators are managing the affairs, business and property of the Company. They act as agents for the Company and without personal liability.
Message from Directors
It is with deep regret that we have had to take the decision to put the Gin Festival business into administration yesterday (Thursday 5th July 2018). We tried everything we could to rescue the business so that it would not come to this but unfortunately, we have not been able to do so.
We know this will be disappointing to you and we apologise for any inconvenience caused. We want to thank all our amazing customers/suppliers for their support over the years.
After 5 years of hard work and passion, this was not a decision we have taken lightly and personally this will mean we lose our home and everything we have worked hard to build.
We ask that you may be able to provide us with your compassion and understanding at this extremely difficult time for us.
With regret,
Marie and Jym