Hampshire PCC To Look At Police Precept
27 January 2018, 09:15 | Updated: 27 January 2018, 09:22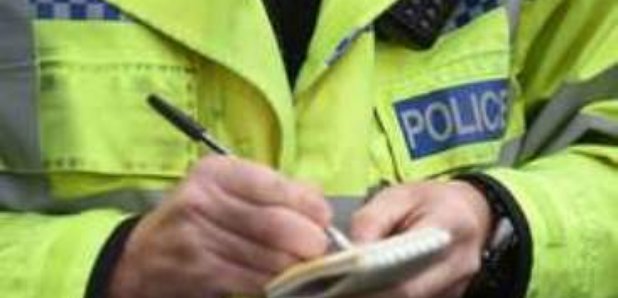 The Hampshire Police and Crime Panel (PCP) has put forward a new recommendation to the Police and Crime Commissioner for Hampshire, Michael Lane, during formal talks on his proposals to raise the 2018/19 Council Tax precept to pay for policing across the county and the Isle of Wight.
At the PCP's meeting on Friday 26 January 2018, Panel members were asked to approve the Commissioner's recommendation to raise the precept by an additional £12 for the year 2018/19, or an extra 23 pence a week, for residents living in a Band D property. This equates to a total increase of £177.46 per year, for the average Band D property, for the year beginning 1 April 2018.
The Panel did not approve the proposed increase in the precept as outlined. Instead, members unanimously voted for a new recommendation that any funding increase goes directly to retaining and enhancing the services provided by police officers and staff. The Panel also asked the Commissioner to consider how he can better communicate his role and the funding he receives for this, to the public.
The Panel's Chairman, Councillor David Stewart, said: "In considering the proposals very carefully, we have exercised our statutory powers to challenge the Commissioner to ensure that the precept increase will support frontline policing and keep communities safe and secure. Residents across our communities have shared their views to us about what matters to them most about policing, and what issues they think should be prioritised in policing budgets to keep them safe.
"Against a backdrop of ongoing financial constraint and pressure on police resources in Hampshire, we are satisfied that, with the new recommendation applied to the Commissioner's proposed Council Tax increase, it is appropriate to maintain an effective level of policing in Hampshire and the Isle of Wight in the coming financial year.
"We are confident that the Police and Crime Commissioner's budget for 2018/19, with this new recommendation in place, will see the people of Hampshire and the Isle of Wight continue to receive a high standard of policing."
Set up in 2012, the PCP's role is to scrutinise and support the work of the Commissioner, and maintain a regular check and balance on his performance. A key element of this role is to consider and approve the Police and Crime Commissioner's annual budget, including the Council Tax precept. This is the first time that the PCP has not supported the Police and Crime Commissioner's draft precept.