Hampshire Police Federation Calls For Government Taser Funding
21 May 2018, 09:29 | Updated: 21 May 2018, 09:32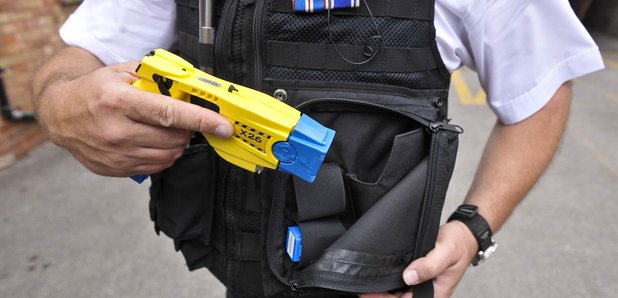 There are calls from the Hampshire Police Federation for tasers to be paid for by the Government - rather than local forces.
Chairman John Apter's written an open letter to the Policing Minister, Nick Hurd - saying they're critical safety equipment but some forces can't afford them.
He said:
"It is wrong that local Police Forces are having to make decisions on whether to issue critical safety equipment such as Taser because they don't have the funds available. I have been lobbying hard for all frontline officers in Hampshire Constabulary to have Taser if they want it: the Chief Constable has listened and agreed to support this but at a cost of £800,000. For the safety of my colleagues and the public I welcome this decision, but with our budget decreasing this means something else will suffer.
"It can't be right that if a Chief Constable supports the roll out of essential equipment such as Taser they have to pay for it by having fewer police officers or fewer staff. This is the stark reality facing Forces and it is wrong.
"The Government praise the police when it suits them, but my colleagues have had enough hollow platitudes. They want to see something meaningful. Words are cheap.
"The Government has an opportunity to demonstrate that they take officer safety seriously and assist local Forces who are struggling financially. The Government need to fund Taser centrally so my colleagues have the equipment they need to protect themselves and the public. I urge the Minister to support this request."