Hampshire Warning Over Fake Bank Scam
28 January 2018, 13:22 | Updated: 28 January 2018, 13:27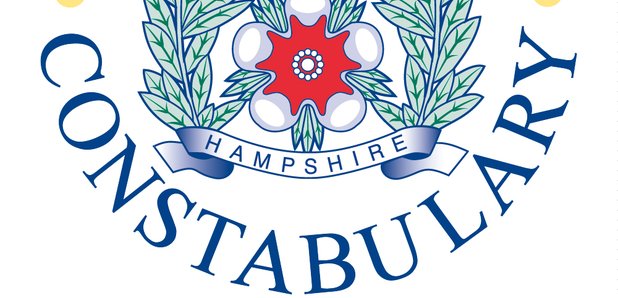 Hampshire Police issue warning after woman scammed out of £10,000 by fraudsters posing as police officers
The woman, in her 70s and from Lymington was contacted continuously by phone between Jan 11 and Jan 16 by a man pretending to be a Detective Sergeant form the Metropoliton Police Service.
The so called 'officer' called the woman's home phone and said that he was investigating counterfeit money and that he suspected the money in her bank to be fake.
He has then asked her to help him with his investigation by going to the bank for him and withdrawing more than £10,000 cash over a four day period. She has also been advised by the 'officer' not to tell anyone in the bank about the investigation.
The bogus police officer has then arranged for another person, claiming to be a courier, to collect the woman's money, her bank cards and PIN numbers from her home address. A man has then turned up and told the women the money will be examined by the police.
The woman never met the man claiming to be a 'detective' but she did meet the 'courier.'
We would like to speak to a man matching the following description:
•Black, possibly Kenyan
•In his 30s
•5' 9"
•Brown eyes
•Short brown hair
•Full brown beard
•Driving a 3 door black hatchback type vehicle that looked between 6-8 years old.
Anyone with information should call 101, quoting 44180023297.
Advice
Another version of this scam is where fraudsters posing as police officers claim to be investigating a jewellers for selling counterfeit items, and ask the victim to buy expensive goods which are later collected.
Other requests include victims buying hundreds of pounds worth of iTunes vouchers to be collected by a courier.
Police officers or bank officials would never ask you for money. If someone does call you in this way, hang up. If possible, use another phone line to report this to the police by calling 101.
We would like to remind people to protect themselves by using the following advice:
•never give out personal or bank details to anyone who contacts you unexpectedly
•never tell anyone your PIN number
•if you have given out information which could compromise your bank security in any way, call your bank to cancel your cards as soon as possible.
•never hand over your card, money or valuables to someone at the door to be sent off elsewhere