HMS Mersey Welcomed Home After 13 Months Away
10 February 2017, 12:46 | Updated: 10 February 2017, 13:51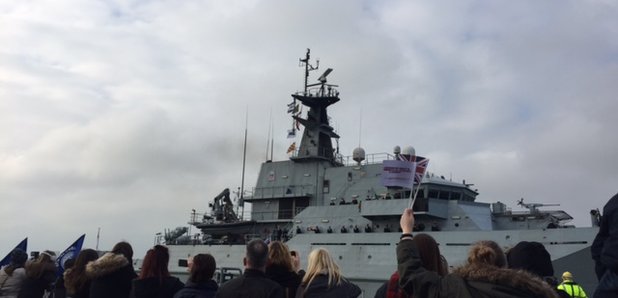 Families have welcomed home their loved ones as Royal Navy patrol ship HMS Mersey returned to Portsmouth after 13-months on deployment.
As the band of Her Majesty's Royal Marines Portsmouth struck up, friends and families waved flags on the jetty side, and loved ones were greeted with hugs after running down the gangplank.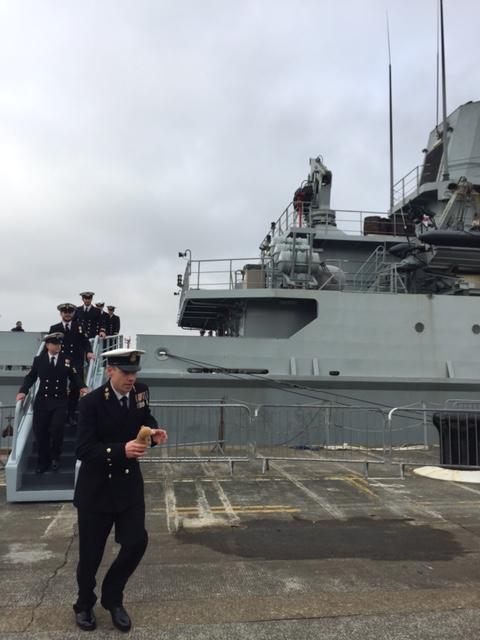 Lieutenant Commander George Storton, commanding officer of Mersey, had a surprise as the band played happy birthday to his son Toby who turned five today.


The River-class ship left Portsmouth in January last year, and headed to the Caribbean before travelling east to the Mediterranean and on to the Aegean. She returned to base today after covering 48,000 miles and visiting 32 ports in 19 countries on three continents.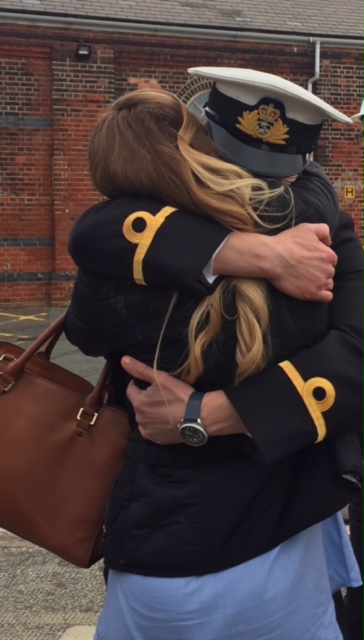 Her role in the North Atlantic was to provide security to the UK's overseas territories in the Caribbean, and during stop-offs she welcomed thousands on board, including presidents, ambassadors and schoolchildren.

Mersey found herself at the centre of a major international drugs bust. While on counter-drugs patrols with the US Coastguard in April, Mersey helped seize £12m of cocaine from a Honduras-bound vessel off the Nicaraguan coast.

The Navy crew - who worked two months on, one month off - took charge of the three suspects, took them back to the ship before returning to collect 16 bales of cocaine.

Mersey headed to the Aegean Sea, via a stopover in Gibraltar, during the second half of her deployment to support a Nato-led operation to combat the migration crisis.