Vigil For Young Girl Who Died In East Cowes
3 June 2016, 07:22 | Updated: 3 June 2016, 08:12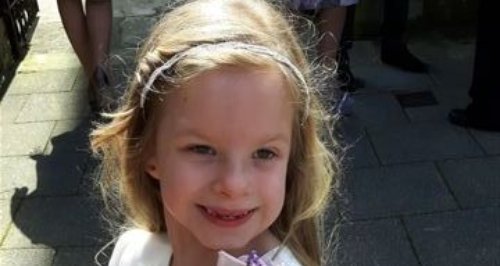 A candlelit vigil's been held on the Isle of Wight for a six-year-old girl who died, after being found unconscious.
Officers found the body of 44-year-old Darren Flux-Edmonds at a house in Cromwell Avenue in East Cowes on Wednesday 1 June. His daughter Keziah Flux-Edmonds, 6, was found unconscious and was taken to St Mary's Hospital. She died a short time later.
The bodies of two dogs were also discovered.
More than 100 people gathered outside Keziah's home on Thursday night, to light candles. Toys, cuddly toys and tributes were also left in front of the house. Keziah's favourite song, 'Roar' by Katy Perry, was played and family friends and teachers spoke in tribute.
Keziah was described as a 'special girl' and a 'princess' who was 'loved and cherished' by the whole community.
A Hampshire Police statement said:
'Investigations into the exact circumstances of the deaths are ongoing today on behalf of the coroner and post mortems are being carried out.
'The family, who are being supported by specialist officers, has asked for privacy at this very difficult time and we would urge media to respect their wishes.'
Detectives have described it as an 'isolated incident' and are investigating exactly what happened. They say there's no wider risk to the public.