Isle Of Wight: Woman Banned From Keeping Horses For Life
27 August 2015, 15:13 | Updated: 27 August 2015, 15:16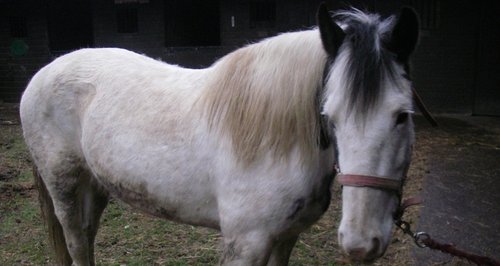 A woman operating a horse and carriage service on the Isle of Wight has been banned from keeping horses for life and given an eight week suspended sentence after pleading guilty to neglecting seven horses in her care.
34-year-old Beverly Knight of York Avenue, East Cowes appeared at Newport Magistrates' Court on Wednesday 26 August 2015 and pleaded guilty to charges under section 4 and section 9 of the Animal Welfare Act of failing to treat problems with the legs and feet of two horses and leaving the group of horses in unsanitary conditions.

As well as the suspended custodial sentence and life disqualification from keeping horses, Knight also received an order to complete 100 hours of unpaid work and was fined £250 in costs alongside an £80 court surcharge.

The RSPCA was called to the regal Osborne House Estate on the Isle of Wight in March after members of the public raised concerns about the way horses being used for a horse and carriage ride to the house were being treated.

The service was being run by Knight, a contractor working for the historic site, and seven horses were being used to pick visitors up and take them to the house.

We found the seven horses living in unsuitable conditions in stables that had not been cleaned out for months.

Two Clydesdale horses from the herd, named Claude and Reilly, were also underweight and covered in mites that had not been treated.

RSPCA inspector Mark Buggie said:

"These horses had been left to suffer living in awful conditions. One of the horses was even standing on top of a pile of muck so high that his head was in the rafters.

"The defendant cooperated fully with our investigation and obviously regrets that the situation got as bad as it did.

"This case is a reminder that owning animals can be a big responsibility, both financially and otherwise, and owners have to make sure they can provide for the needs of the animals dependent on them."

All seven horses have now made a good recovery and found loving new homes.