Four Jailed In £41m Cocaine-Smuggling Case
23 August 2018, 17:04 | Updated: 23 August 2018, 17:08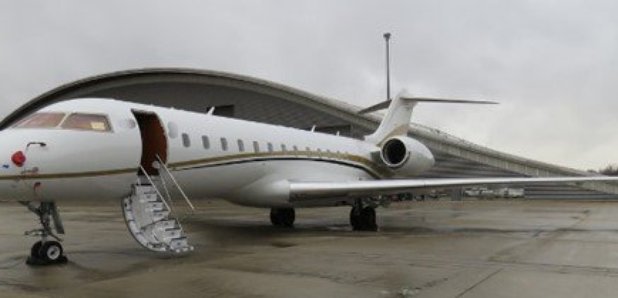 Four men have been found guilty of trying to smuggle a haul of cocaine worth more than £41 million into Hampshire on a private jet from Colombia.
In what was celebrated as one of the largest busts of its kind, they were stopped at Farnborough Airport with half a tonne of the drug in 15 suitcases after flying in from Bogota on January 29.
Martin Neil, 49, of Poole, Dorset, Italian national Alessandro Iembo, 28, and Spaniards Victor Franco-Lorenzo, 40, and Jose Ramon Miguelez-Botas, 56, were found guilty by a jury at Woolwich Crown Court on Thursday.
They were each convicted of one count of fraudulent evasion of a prohibition in relation to a class A controlled drug, between October 30 and January 30.
Neil's brother Stephen, 53, also of Bournemouth Road, Poole, was found not guilty of the same charge after more than 13 hours of deliberation.
Martin Neil, Iembo, of Richmond Chambers in Bournemouth, Franco-Lorenzo, of Suffolk Road in Bournemouth, and Miguelez-Botas, of Valladolid in Spain, were sentenced to a total of 92 years imprisonment for the cocaine smuggling plot.
Martin Neil, Iembo and Franco-Lorenzo received 24 years each, while Miguelez-Botas was given 20 years by Judge Philip Shorrock.
Martin Neil, who had stared at his feet as he was found guilty, celebrated as his older brother was cleared.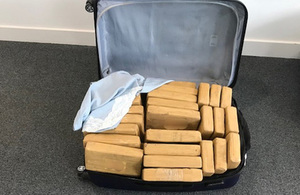 Sentencing the convicted men, Judge Philip Shorrock said the "serious and commercial operation" nearly succeeded in bringing an "enormous haul" of the class A drug into Britain.
He conceded they were not the masterminds, but they all played a "crucial part" and hoped to succeed in walking away with a "substantial" amount of money.
The judge told Miguelez-Botas he got a lesser sentence because his lack of participation in the earlier trip showed he played less of a role in the planning of the foiled operation.